Lime to start trial despite campaign against e-scooters | Insurance Business New Zealand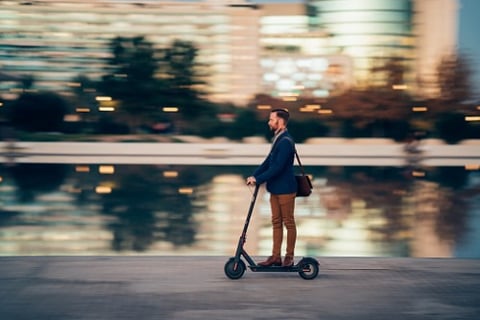 Lime e-scooters are expected to be available on the streets of Queensland for six months despite opposition from the elderly, a blind man, and some local businesses.
Hundreds of people, including the elderly and people with disabilities, are joining a petition to ban e-scooters from footpaths as they were concerned about congestion as well as the safety of riders and other residents.
Andy Smith, president of Living Streets, said e-scooters should never have been given the go signal to be available on the streets.
"Because it's got small wheels, it's gone under the legislation for children's bicycles. It's a nonsense that they should be there," Smith said, as reported by Newshub.co.nz. "If somebody loses their balance, brakes [don't work], it could be a death sentence for someone that's 80 or 90."
Read more: Doctor calls for action on $1 million e-scooter injury bill
Mark Wilson, a blind musician, said Lime could not control the behaviour of its drivers.
"What will happen with the adrenalin junkies? They're a danger to themselves. They're a danger to the community. They're a danger to me. The risks are way too high at the moment," he said.
Anna Mickell, chief executive at the Chamber of Commerce, added that business owners were concerned that the trial could cause disruption to businesses and injuries to their customers. She's also concerned how Lime would employ 40 staff when the region only had 1.1% unemployment rate and a shortage of housing.
Lauren Mentjox, public affairs manager at Lime New Zealand, acknowledged e-scooter related crashes in Auckland but offered assurances that Lime is focused on safety.
"Unfortunately there are always risks associated with any form of transport," she explained, as reported by Stuff.co.nz. ​