Man dies after being critically injured in e-scooter accident | Insurance Business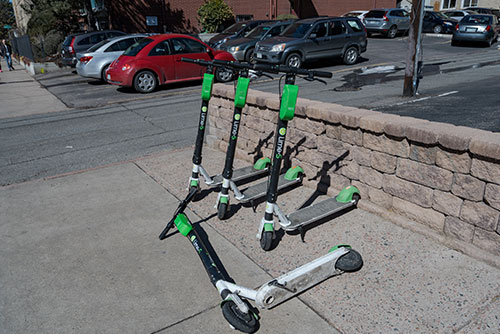 It seems e-scooters are back in the spotlight for insurers as more and more e-scooter injury victims are arriving in hospitals with critical injuries similar to those sustained in car accidents.
Last week, a 23-year-old man, who was critically injured in an e-scooter accident in Auckland, passed away.
Lauren Mentjox, spokeswoman for Lime, confirmed that the e-scooter involved in the incident belonged to the company.
"Our thoughts and sympathies are with the rider's family and loved ones during this extremely difficult time," Mentjox said in a statement, as reported by Stuff.co.nz.
She added that they take rider safety "very seriously" and they will work with the authorities during the investigation.
Read more: Juicer slams Lime's latest e-scooter for "health and safety issues"
"The Cost of Electric-Scooter Related Orthopaedic Surgery," a recent study published in the New Zealand Medical Journal, found that the popularity of the e-scooter was becoming an increasing burden to taxpayers and healthcare systems due to high-trauma injuries.
It explained that high trauma was becoming increasingly prevalent as a result of "readily available" e-scooters, which could lead to "serious consequences."
"Three of the four ankle fractures were pilon fracture-dislocation varieties which usually result from motor vehicle collisions or falls from substantial heights. The severity of these injuries manifests the destructive forces possible with e-scooter use," the report said.
Meanwhile, Accident Compensation Corporation (ACC) claims for e-scooter injuries totalled $4.3 million with more than 2,000 claims lodged from October 2018 to July 2019. The top injuries were to the head, knee, hand and wrist, and arm while the main cause was found to be loss of balance.