Massive insurance payout to be redirected as iconic building is demolished | Insurance Business New Zealand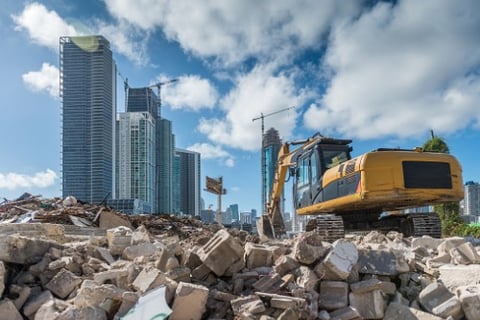 A $30 million insurance payout meant to be used for the repairs of an iconic Christchurch building has been redirected as the building is set to be demolished.
The Cathedral of the Blessed Sacrament in Christchurch, which was severely damaged in the 2011 earthquakes, will be demolished under the bishop's orders after almost a decade of detailed investigation.
Catholic bishop Paul Martin commented that the demolition was an "extremely sad event" but was a long time coming.
"It is nearly nine years since the first earthquake and during that time we have spent millions of dollars investigating the site and the building and looking at more [than] 20 different options for what could be achieved but ultimately we were unable to find a functional and financial solution," Martin told TVNZ.
Read more: Controversial developer loses court battle over Sol Square building
After consulting with experts, Martin decided it was better to build a new cathedral as the earthquake-damaged building was too expensive to restore – with either $91 million to save the central part of the building or a whopping $149 million to fully restore it.
Therefore, the cathedral's $30 million insurance payout will be used to fix other damaged buildings throughout the Catholic diocese of the city.
"The big worry is that with restoration-type work these costs can escalate quickly," said Martin.