MBIE explains why new conduct regime is necessary | Insurance Business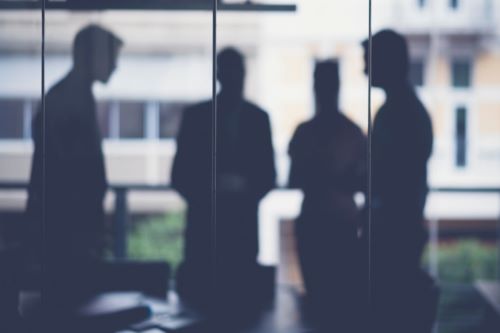 The new financial conduct regime is well underway, and the government announced a package of options in September around a new licensing system for banks and insurers.
The system is looking to set a 'fair treatment standard' for insurers when dealing with customers, and would require them to implement new processes, policies and controls to ensure that these standards are being met. When it comes to the necessity of such a regime, MBIE's manager of financial markets, Sharon Corbett, says there are several factors that led MBIE to consider it as a serious option, and says it would ultimately be a "win-win" for both customers and insurers, as the "buyer beware" method simply does not hold up.
"Why are we looking to regulate the conduct of banks and insurers?" Corbett asked.
"Ultimately, what we want is trust in financial products and services."
"I think it's going to be a massive win-win both for consumers and the financial services industry if we can all have confidence that banks and insurers are placing treatment of customers at the heart of what they do, that financial products are being designed and sold with the end customer in mind," she explained.
"The new conduct regime is seeking to help cement this trust alongside the steps that have already been taken."
Corbett says New Zealand's journey represents a wider shift happening all over the world, where countries are moving away from regulation on the assumption of the "rational decision maker" - i.e., the idea that the customer will always choose what is right for them, so long as they are given the right information. She says banks and insurers will instead need to prove that they have met a regulator-determined bar and are actively engaged in ensuring that customers are treated fairly.
"During my time studying economics at university, I was a huge believer in the notion of the rational decision maker," Corbett explained.
"At the same time, I spent five years in a conservative KiwiSaver fund despite not needing to make a first home withdrawal. Now, there's a shift away from this to actually regulating financial services for the fair treatment of customers.
"With financial services, the risk of getting it wrong can be catastrophic – for example, health cover that doesn't pay out for a condition that you thought it would," she said.
"The notion of 'buyer beware' also most disadvantages vulnerable consumers, especially those for whom a couple of poor decisions can be completely catastrophic."
The new financial services regime will require banks and insurers to be licensed by the FMA, and that license is expected to hold those entities to a high conduct standard. Corbett says MBIE hopes this method will go some way to restoring public trust in the financial services sector.
"It'll give people confidence that those institutions have passed a hurdle, met a bar, and been assessed by the FMA as being able to provide the service," she said. "It'll also create an ongoing supervisory relationship between the entity and the regulator."
Liam Mason, FMA director of regulation says the FMA's focus is to start with outcomes, and lead a conversation around how those can be achieved. He says that when it comes to a regulatory overhaul, New Zealand also has a significant advantage compared to the rest of the world.
"The right way to start change is to think about what we want to get out of it, and that leads us to a conversation with the industry around shared objectives," Mason said.
"We've had the advantage of starting that conversation in New Zealand in the absence of a crisis, and that's a real luxury when it comes to reforming both conduct and law in financial services," he explained. "The tone that we have is that there is no burning platform here, but we want to address the overall direction in which things are heading."
Overall, Mason says that the conversation is definitely heading in the right direction.
"The delivery of financial services is not a zero-sum game," he stated.
"It's not a case of either the customer succeeds, or the firm does. But a lot of other industries around the world seem to have worked this out much faster than financial services has, and that did lead to some of the poor outcomes and regulatory reactions that we've been seeing around the world.
"We have to recognise that different incentives play on us differently, and that's something we need to work on together."