Spotlight on… insurance regulation | Insurance Business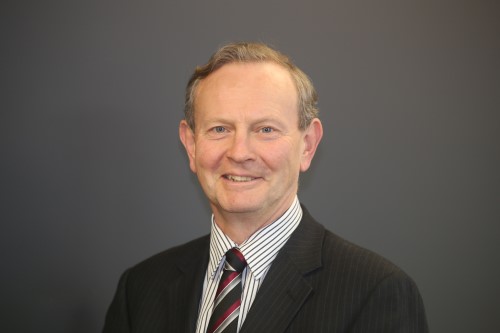 ICNZ strongly supports regulatory reforms that help achieve good customer outcomes. Indeed, good regulation should be designed to support insurers who are incentivised to achieve that.
Advice to government on new regulation must be impartial, balanced and evidence-based. However, aspects of the MBIE Options Paper on the Conduct of Financial Institutions fell well short of the mark in reflecting those features when it addressed claims management.
MBIE states that insurers are incentivised to underpay claims and use questionable tactics to settle. Evidence for this is largely based on isolated allegations that have been accepted without question.
Despite claims of systemic under-payment of Canterbury earthquake claims, no analysis is undertaken or acknowledgement made of the of the obligations imposed on 95% of the general insurance sector through ICNZ's Fair Insurance Code to settle claims and address complaints, nor of the minimal number of complaints relative to the number of claims that end up with the external dispute resolution schemes.
A robust submission process is required. The quality of advice and decision-making must reflect the inherent complexities of insurance and avoid perversely causing consumer harm. There are several areas where this could occur.
The recent options papers on conduct regulation and insurance contract law cover important elements of the insurer-customer relationship, such as the accountabilities of intermediaries, tools such as comparison sites to attempt to improve customer understanding of insurance products, and the coverage of insurance contracts regarding unfair contract terms legislation.
Intermediated insurance cannot leave underwriters solely responsible for achieving good customer outcomes without placing regulatory requirements on intermediaries to facilitate that process.
Care needs to be taken to understand that the simple underwriter-broker-insured model is but one of several intermediated models. Any approach needs to be rigorously tested to ensure it does not extinguish some advisory models and thus leave consumers worse off. Currently, many brokers prohibit underwriters from contacting insureds and underwriters have limited oversight of product sales.
Comparison sites raise their head too in the simultaneous consultation on Insurance Contract Law. Commonly used for commodity products like power, they are limited in their delivery of good customer outcomes in the complex arena of insurance.
Too often sites lead consumers to buy cheaper products without regard to the appropriate cover for their circumstances. This then forces short-term price change responses which can prove problematic for people when they see a price and later approach an insurer only to find the price or terms and conditions have changed.
In some jurisdictions, the algorithms that drive the search engines have led to issues about in-built selection bias which begs questions about monitoring and policing of comparison sites themselves.
Changes to the Fair Trading Act a few years ago reflected the complexity and special nature of insurance products by exempting certain clauses from the Unfair Contract Terms regime in that Act because they were deemed reasonably necessary. All other terms are caught by the Act.
Exemptions cover terms that define the risk insured – for example, a house against earthquake or fire, state the sum insured, and list exclusions – for instance, deliberate damage or vacant properties. They also cover terms of settlement like the excess to be paid, which keeps premiums lower by sharing the risk, and terms that cover the premium, which importantly helps cover the cost of the insurers' entire portfolio – not just the price of the service contract.
Two other exempted terms cover utmost good faith and disclosure by the insured to avoid misrepresentation and inform underwriting risk.
Removing some of these exemptions will raise uncertainty about that legality of certain terms, potentially leading to premium increases. The MBIE options paper again struggles to identify the scale of potential harm caused by the exemptions or whether potential change outweighs detriment to the consumer.
We support the Government's drive to improve conduct regulation and insurance contract law. This should be well considered, supported by evidence of significant harm that outweighs the cost of imposing additional costs on the insured, and should avoid limiting consumer access to appropriate advice and support. ICNZ will be submitting to MBIE and encourages others in the sector to do the same.