New Zealand shares earthquake learnings with Nepali officials | Insurance Business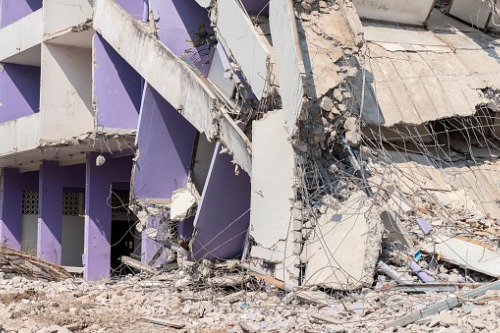 The National Reconstruction Authority (NRA) of Nepal has concluded a two-week long study trip to New Zealand, where it met with a host of organisations including Wellington City Council, GNS Science, Massey and Canterbury Universities and Regenerate Christchurch.
The topics under discussion revolved around natural disaster recovery, something both countries have dealt with in a large way over the past decade and which continues to pose a major risk to both individuals and businesses.
The delegation discussed New Zealand's earthquake insurance schemes, engineering challenges, disaster recovery and science and resilience programmes, with the NRA noting that it was particularly interested in New Zealand's people-centred planning. It says it is considering implementing its own national earthquake insurance scheme similar to the Earthquake Commission (EQC), and using contractor alliances to take on major infrastructure projects.
Nepal was hit with a 7.8 magnitude earthquake in April 2015, with the Gorkha region experiencing severe aftershocks for weeks afterwards.
Head of delegation Dr Chandra Shrestha said the visit was "extremely successful," and that there are many similarities between the two countries' culture, history and experiences of natural disasters.
"The New Zealand authorities and officials have been extremely generous in sharing their experiences," Dr Shrestha said. "The meetings gave us food for thought, and we will take home many new ideas that will enable us to think outside our current boundaries."
"Insurance, alliance contracting, people-centric planning, reconstruction processes and a contribution to maintaining private heritage houses – those are the main contributions that we would like to take forward," he added.
Resilience has been a major theme for New Zealand's government and insurance sector over the past few years, and was a key focus of the Insurance Council of New Zealand's recent conference where Tim Grafton emphasised the importance of combining data, science and public and private insurance to form a strong framework of resilience.