News in Brief: Dispute resolution scheme welcomes new Code | Insurance Business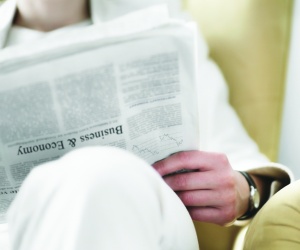 Dispute resolution scheme welcomes new Code
Financial Service Complaints Limited (FSCL) has praised the Insurance Council of New Zealand's new Fair Insurance Code saying it is a lot more comprehensive than its predecessor.
FSCL CEO Susan Taylor said: "We are pleased to see greater guidance for consumers as to what they need to tell their insurer when taking out insurance, and an onus on insurers to ask for that information.
"Given an entire policy can be voided if certain information isn't given, this is critical."
Taylor was particularly heartened by ICNZ's new stance that insurers must act reasonably when faced with the non-disclosure of information by an insured party.
"This effectively means a test of reasonableness can be applied when a claim is declined.
"While it's not legally binding, this is the industry self-regulating, which is a positive move. And it gives dispute resolution schemes such as FSCL the ability to assess complaints on the basis of whether a decision was reasonable," Taylor said.
Other areas of improvement include clearer guidance for insurers when processing claims and managing complaints, and a commitment from ICNZ to actively promote the code.
Major insurer teams up with industry body to promote insurance
Zurich (Australia and New Zealand) has joined up with the Australian and New Zealand Institute of Insurance and Finance (
ANZIIF
) as a Corporate Supporter for 2015.
ANZIIF said the 2015-2018 the Corporate Supporter Program will focus on raising awareness of, interest in and avenues to insurance careers through a variety of actions across Australia and New Zealand, with Zurich's role helping to facilitate these activities.
ANZIIF CEO
Prue Willsford
said the organisation was thrilled to have Zurich on board.
"By joining the program, we will be able to act on behalf of the industry to promote insurance careers and drive awareness of the diversity of great opportunities insurance offers," she said.
ANZIIF said its long-running Corporate Supporter Program consists of three objectives which guide its initiatives. These are to:
Promote the insurance industry
Support those working in the industry and
Help communities to understand the role insurance and risk plays in their lives.
Rural insurer installs new telephony platform
FMG has replaced its legacy Avaya phone system and partnered with Interactive Intelligence to roll out a new Customer Interaction Centre (CIC) IP communications software suite across the company's service centre operations.
FMG hopes to improve its customer experience delivery though key features such as recording and quality assurance, multi-media ACD contact centre, IVR, outbound dialer, agent and supervisor desktop functionality.
With the rural insurer handling around 250,000 inbound and outbound calls annually, they will now be able to capture and manage all inbound customer communications, including face-to-face, email, fax, SMS and increasingly mobile and social media communications.
FMG national sales centre manager Nick Bennetts said the benefit of deploying CIC in a hybrid cloud approach will enable FMG to maintain historical data and recorded interactions in-house, resulting in cost savings and efficiencies in operation.
"As a mutual, our objective is to maintain investment in the business through providing enhanced products and services for the benefit of rural New Zealand," he said.
"Interactive Intelligence will play a critical role in supporting client growth, retention and satisfaction as well as ensuring that we remain market competitive and able to provide insurance products and services that meet the risk advice and insurance needs of rural New Zealand."
Future of insurance distribution: report
Technology solutions provider
SSP
has said insurers need to develop close relationships with brokers while taking advantage of the ever-growing digital landscape, in its latest whitepaper Where next on the distribution journey?
While brokers are important partners, the direct and online channel is another dominant distribution channel in the commercial space, especially when it comes to SMEs and micro-SMEs, the company said.
"Increased penetration for the direct channel presents great opportunities for insurers who can adapt to meet demands from the new generation of buyers, particularly in the digital space," SSP said.
The company said it can help insurers achieve this through its
Keychoice
broker network and through technology that enables them to leverage cost reduction and operational slickness.