nib New Zealand reports profit growth, but travel plummets | Insurance Business New Zealand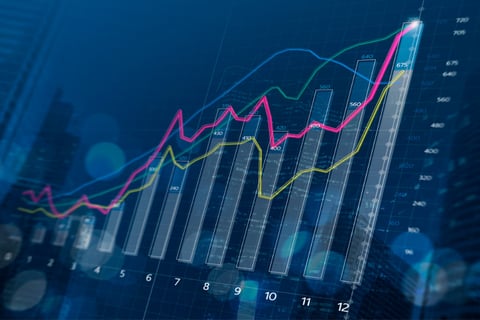 Despite announcing a 40.3% drop in net profit for FY20, health insurer nib says its New Zealand business has performed relatively well, with its underlying operating profit increasing by 18% to $23 million.
Chief Financial Officer Nick Freeman noted that policyholder growth had remained strong, especially in the corporate sphere, where the company made some major client gains. However, its travel business remains significantly affected, with nib sustaining hefty losses over the second half of the year.
"The New Zealand market performed well," CFO Nick Freeman noted. "Underlying operating profit increased by 18% to $23 million, and that included an $8.4 million COVID-19 provision. Premium and revenue are up by 11.4%, reflecting strong policyholder growth and price adjustments to account for increasing claims. The net policyholder growth of 7.4% was strong, and showed success in growing our corporate group and white label channels."
Read more: nib declares dividend despite decrease in net profit
However, claims also went up by 12%, mainly due to policyholder growth and increased hospital and ancillary utilisation. Freeman says nib's travel products have also been hit hard by COVID-19, and that the focus for the coming year will be to reduce operating expenses.
"Travel has been one of the hardest hit sectors as a result of COVID-19, and unfortunately nib Travel hasn't been immune to these effects," Freeman said. "The first half had revenue growing strongly, however COVID-19 had a material impact on our second half, driving an underlying operating loss of $19.7 million."
"Travel expenses increased, reflecting the full effect of the QBE travel integration," he explained. "The operating increases also reflect significant increases in customer refunds, credits and claims, brought on by travel arrangements being disrupted or cancelled. At the peak of COVID-19, our travel business had a backlog of 39,000 claims, so it's a credit to our teams that they've gotten through those claims.
"Our focus remains on reducing expenses in the next year, with a heavy emphasis on improving our efficiency and preparing for a return to travel, whenever that may be."
Read more: nib extends COVID-19 member support package
nib director Mark Fitzgibbon says that overall, New Zealand is starting to better appreciate the benefits of having health insurance in place - however, he says the coming year is still likely to make a loss, albeit not quite a significant one as FY20.
"New Zealand is looking very similar to Australia, in that it's a marketplace that has a heightened sense of the value of private health insurance," Fitzgibbon commented. "We also see some particular corridors in New Zealand around helping Maori tribes and iwi manage their risk."
"Travel will eventually recover, and our focus there is very much around driving down those operating costs and minimising our losses, and we'll do that," he concluded. "We do still expect to lose money, but on a much lower level."