No golf, no strippers, some men – the insurance club | Insurance Business New Zealand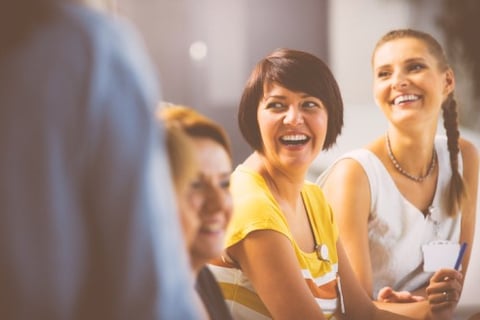 A club, formed to promote women in the insurance industry just over two years ago, has thrived since inception and opened its arms to embrace both genders.
The Not the Boys Club (NTBC), whose first inaugural meeting in Auckland back in January 2015 has been followed by a variety of events and seminars, is currently gearing up for its popular quiz night on Thursday at 5:30pm at
NZI
's premises on Fanshawe St.
The club was founded by five women to encourage women to enter, succeed and step into more leadership roles in the industry, to demonstrate the industry's positive aspects, including charitable activities, and to provide networking and collegiality.
At the time of its founding its members asserted that the club's first rule was that it was not a "man-bashing club."
They explained that as a result of the industry being male-dominated there was a tendency for conversation to turn to golf, or for social occasions to end up at strip clubs - and that while they did not want to be excluded they had their preferences.
These views were evident in their coat of arms showing a cross through golf, strippers and men - and the thumbs up for wine glasses and bras.
Soon after the club's formation a man requested membership and it was granted, leading the organisation to tweak itself according to the needs of the time, all the while enjoying steady membership growth.
"Sometimes the insurance culture can lead to people feeling left out and unable to advance if they don't fit the mould," said committee member
Margaret Wallace
.
"We create an environment that provides alternative networking and learning opportunities outside the traditional stereotypes and we encourage women, and anyone who feels like they don't always fit into the traditional mould, to step up in their careers, learn about leadership and network in alternative situations."
Other committee members include
Chubb
's Dita Russell,
Cunningham Lindsey
's Janine Mostert,
Delta
's Petra Lucioli, NZI's Monica Maharaj, DAC's Julia Whitehead and Hesketh Henry's Anna Parker.
According to Whitehead, the club's focus in 2017 is getting its members to attend the club's events and upcoming seminars.
"We want to get some more cross-field knowledge to our members," she said. "It's easy to get stuck only seeing your part of the forest working in insurance. So our goal for 2017 is to cover a day in the life of all the sectors from claims, broking and underwriting to legal and adjusting to enable our members to have a better idea of how the jigsaw fits together and how their job relates to the wider industry."
Parker concluded by emphasising that the more men and women that are involved, the better.
To learn more about NTBC, sign up by emailing
[email protected]
or come along to its upcoming quiz night on Thursday, May 18, at 5.30pm at NZI, Fanshawe Street. Teams of four to six or individuals are welcome. Tickets are $10, including food and drink.
Related stories:
No golf, no strippers, no men
Industry responds to 'girl's club'