NZ records over 600,000 rugby injury claims in 13 years | Insurance Business New Zealand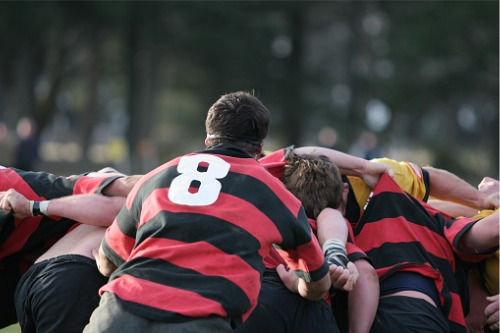 A total of 635,657 rugby injury claims for players aged five to 40 years were filed with the ACC from 2005 to 2017, a study revealed.
More than three out of four (76%) claims were due to soft-tissue injuries, 11% were from fractures or dislocations, 6.7% from lacerations, 3.1% from concussions and 2% from dental injuries, according to a nationwide study of rugby injury claims conducted by researchers from ACC and New Zealand Rugby.
Adults were more likely to be injured than youngsters, with rates for players over 18 four times higher than those 17 and under. The researchers noted that while there have been multiple studies on injuries in rugby's elite levels, research at the community level, especially among female players, has been scarce.
Some researchers and safety advocates believe that injury reporting in youth rugby isn't as comprehensive. This, coupled with the lack of research at the community level, has led to doubts about the safety of rugby for youngsters.
This is especially important when it comes to concussion claims, with the researchers certain that concussion injuries are underreported, most likely due to failure to recognise signs of a concussion by the player, their teammates or their family members. Some also believe that the injury isn't severe enough to report.
According to the researchers, further study is needed to look into how much concussions are underreported in New Zealand rugby, as well as the knowledge, attitudes and behaviours of rugby participants with regard to concussions.
ACC and New Zealand Rugby are working together to minimise the frequency and impact of injuries in the sport, as well as raising awareness about concussions. One NZR survey found that the top two reasons high school rugby players do not report a concussion were not wanting to miss games (31%) and being unable to recognise that they were potentially concussed (27%).
Former players have sued World Rugby, the Rugby Football Union and Welsh Rugby Union over brain injuries sustained from playing the sport.
Dementia NZ chief executive Scott Arrol said the number of rugby concussion cases in New Zealand is a concern.
"With ACC reporting 28,000 claims from 2010 to 2020 by rugby players [related] to concussions and traumatic brain injuries (TBI), the sport needs to be engaging with the dementia care sector in a more proactive way," Arrol said. "Organisations such as ours are expert in providing support, education and knowledge based on research, practice and dealing at the grass roots of communities across the country so we see the what's happening on the ground every day."