One year on: Kaikoura earthquake impact still felt by Kiwis | Insurance Business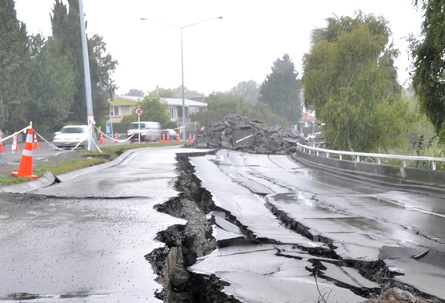 Fastway Couriers, including its business and residential customers across the country, is still feeling the impact of the Kaikoura earthquake.
With almost one million parcels picked up and delivered across New Zealand, November and December are the busiest months of the year for parcel delivery, Fastway Couriers chief executive Scott Jenyns said.
"November and December 2016 were a real challenge for us, as the Kaikoura Earthquake dramatically changed the way Fastway moved parcels between the two islands," he said. "Each journey is now three hours longer and more challenging than prior to the earthquake."
Fastway line haul manager Allen Winton recently attended an NZ Transport Agency and KiwiRail road transport forum, which confirmed the full extent of the damage to rail and road infrastructure and the effort towards rebuilding.
"We now have a much greater understanding of the scale of the damage and the enormity of the project at hand," Winton said. "Twenty-one fault lines ruptured and a lot of work wasn't able to be done until the earth above sea level was safely secured."
Fastway also announced its Christmas delivery deadlines for parcel movements within the North and South Islands would be Dec. 21 and for delivery between islands prior to Christmas Day parcels should be picked up before Dec. 19.
Related stories:
Good progress on transport for Kaikoura
FMG to settle most Kaikoura claims by year end