Owner of Hamilton insurance agency spearheads blood donation drive | Insurance Business New Zealand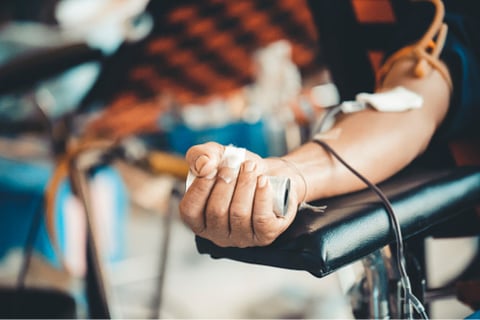 Julia Vahry, founder of Vahry Insurance, is working together with Hamilton City Council and the New Zealand Blood Service to boost blood and plasma donation in the city.
According to a report by Stuff, despite having New Zealand's largest hospital, Hamilton has among the fewest blood donors among major cities, making up only 18% of total blood donations nationwide.
The programme, known as Step Up and Save Lives Hamilton, seeks to raise awareness and encourage blood and plasma donation among prominent Hamilton business leaders. Earlier this week, more than 80 people signed on to donate for the first time.
"Our goal is to make Hamilton the most generous donor city," Vahry told Stuff. "With the hospital being one of the largest in the Southern Hemisphere, and Hamilton having a strong community spirit, I know we can achieve this."
As its population continues to grow, the city will be in need of 1,300 more plasma donors by mid-2021.
Vahry, who founded Vahry Insurance in 2016, said she began donating whole blood last year. She later switched to donating plasma after a relative of hers succumbed to neuroblastoma at age three.
"I think it's about re-educating people that giving plasma isn't just for victims in car crashes, but everything, down to auto immune diseases, burns, and birth complications," she said.