Premium hikes are here to stay as more insurers adopt risk-based pricing | Insurance Business New Zealand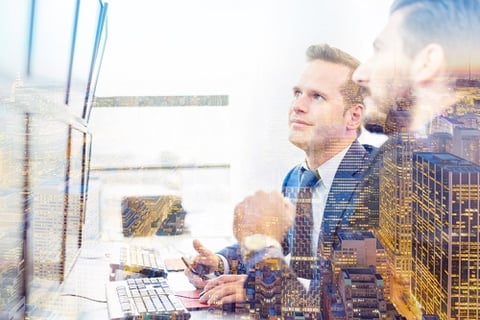 Tower's recent premium hike of 300% left one Wellington homeowner in shock, but according to property analytics firm CoreLogic, risk-based pricing is very likely to soon become an industry norm.
New Zealand has seen its property risks grow substantially over the past decade, and most agree that this isn't likely to change for the better. When it comes to insurance and risk pooling, traditionally low-risk areas such as Auckland have subsidised the high-risk areas situated on active fault lines – an approach which most insurers are starting to see as unfair, and badly suited to the specifics of operating as an insurer in New Zealand.
According to CoreLogic's head of insurance sales Richard Deakin, Tower's move to a risk-based pricing model is "realistic," and one that is likely to be replicated across the industry in the coming years.
"Tower is being realistic in moving to the concept of risk-based pricing ahead of the rest of the market, and that's a brave move," Deakin told Insurance Business. "IAG and Suncorp have indicated that they're planning to do the same, and other insurers will soon catch up and implement the same sort of pricing."
"Tower has stated that the majority of their policies haven't been much affected, but others are affected by significant amounts," Deakin continued. "Other insurers' premiums will rise by similar amounts when they make that change, and it will become a new norm that living in a higher-risk area will mean paying a higher premium. This will, of course, be a shock to many people over the next few years as they get their renewals."
However, according to Deakin, the move may also carry the consequence of higher-risk homeowners choosing to underinsure or to drop their cover completely. A significant amount of New Zealand property already suffers from underinsurance, and Tower is actively encouraging customers to speak to their brokers to look into their best insurance options.
"Christchurch was the real turning point for the insurance industry in many ways," said Deakin. "It's possibly the largest single event we've ever had, and the reinsurers have since needed to re-assess their risk in New Zealand and instruct insurers to change the way they cover properties. One of the difficulties with the current 'sum insured' system is that most people have little idea as to their potential rebuild costs, which leads to underinsurance."
"CoreLogic partnered with rebuild cost calculator specialist Cordell back in 2015, and the technology will help customers better understand their rebuild costs and obtain reasonable levels of cover," Deakin explained. "The tool we offer helps provide a reliable estimate of rebuild costs, thus allowing a customer to nominate a reasonable sum insured when searching for the optimum level of cover."
CoreLogic has now made this technology available to insurers to use on their websites, and hopes that, over time, it will help resolve some of the underinsurance that's currently in the market.
Related stories:
Massive increase in premium shocks Tower customer
Tower Insurance announces $24 million digital investment