Property manager evicts tenant after negligence complaints | Insurance Business New Zealand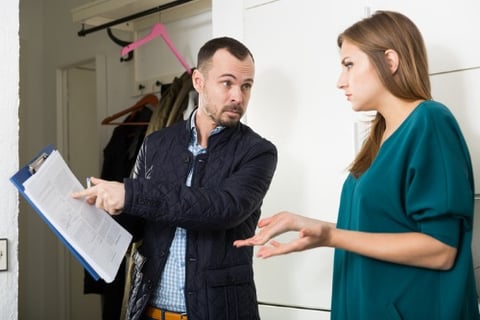 A property manager has evicted a tenant when they complained about mould and infestation in the property, according to NZ Herald.
The tenant, who asked to be known as Jaz, moved into a home on Hillsview Cres in Taumarunui with her two children. However, she claimed that the house was infested with cockroaches and mice and was cold, damp, and mouldy.
Jaz complained to the property manager and requested a health and safety inspection from the local council. She said she was "pissed off" that she had been allowed to move into a house that both the owner and property manager knew was dangerous for the health.
However, Jaz was served with a 90-day eviction notice instead. She later found out that she was the second tenant in 18 months to be evicted after complaining about the property.
Previous tenants Glynn Redshaw and Kelly Lunam said that they faced similar issues when they rented the property from December 2015 to March 2018.
"We also had issues with mould and dampness – and they didn't fix anything. We'd asked them if they were going to do anything about the heating because we didn't want to be freezing and sick through winter again," Lunam told NZ Herald.
"By January nothing had been done and we received a notice to vacate so they could 'renovate and landscape'. They threw us out so they could renovate the place, and all they've done is cut down a couple of trees, painted one window sill and installed insulation."
The situation gives light to renters insurance, which primarily covers the contents of a rental property.
When the property owner's negligence resulted in the tenant's injury, the tenant has the right to compensation for the damages. To claim insurance, the tenant must provide proof that the landlord knew or should have known of a dangerous condition and failed to repair it.