Quake-hit highway deemed an insurance no-go zone | Insurance Business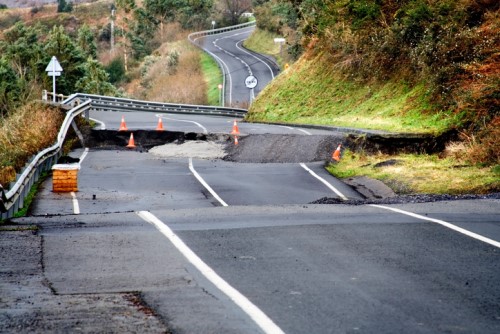 Some drivers are being told that they won't be covered by their insurance if they travel along a highway which has been out of action since the Kaikoura earthquake.
The New Zealand Transport Agency (NZTA) said its contractor has advised it to inform drivers of the insurance risks of driving on the quake-hit highway.
The NZTA contractors, who are manning the checkpoint at Clarence Bridge, are telling drivers that going further south on
State
Highway 1 may not be covered by insurance, The Marlborough Express reported.
The checkpoint was installed 90 kilometres south of Blenheim in late February to prevent rubberneckers and potential thieves, as well as Kaikoura-bound tourists, from travelling further south.
NZTA earthquake recovery manager Steve Mutton said they told their contractors to allow the drivers to make their own call.
"Insurance policies vary as you will know, however, we have advised the contractors that drivers need to manage their own journeys and their own insurance risks," Mutton told the publication.
Insurance Council chief executive
Tim Grafton
said the road must be reasonably safe if some people were allowed to go through.
"As a general rule, car insurance policies in New Zealand respond to losses occurring anywhere in New Zealand. Your vehicle doesn't need to be on a road, legal or otherwise, in order to be insured," he said.
"People should, however, be aware of the conditions and exclusions in their policies around reckless behaviour and the need for a vehicle to be fit for the risks likely to be encountered during a journey being undertaken."
The
ICNZ
boss said policies differ and people should consult with their insurer if in doubt.
Related stories:
Huge cost of major NZ weather events revealed
Kaikoura quake deemed one of the most expensive insurance events in 2016