Queenscorp MD named inaugural winner of sought-after award | Insurance Business New Zealand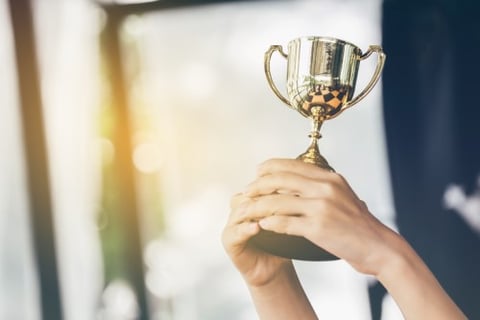 TurksLegal and the Australian and New Zealand Institute of Insurance and Finance (ANZIIF) have announced Queenscorp Insurance Services managing director Michael Parker as the inaugural winner of the 2018 ANZIIF TurksLegal Bright Light Award.
The Bright Light Award offers individuals and teams the chance to showcase an idea or viewpoint on general insurance claims through the multimedia of their choice.
Parker was awarded this year's award for his idea on 'The Insurance Industry Needs CPR.' His idea highlights the challenges and opportunities to revive the insurance industry through a simple application that could ultimately play an advantageous role for the consumer. This idea will be further developed with the assistance of TurksLegal and ANZIIF.
"We congratulate Michael on winning the ANZIIF TurksLegal Bright Light Award,"ANZIIF chief executive officer Prue Willsford added. "This Award will allow Michael to further develop his idea with support from TurksLegal and ANZIIF and will provide him with an opportunity to influence the future of the general insurance industry."
Parker receives $5,000 cash, up to $1,500 to spend on coaching and professional development of his choice, a position on the judging panel for the 2019 Bright Light Award alongside senior industry leaders and an exclusive opportunity to work with TurksLegal and ANZIIF to showcase his idea across the general insurance industry.
"This industry thrives on the ideas of the great people that work in it," TurksLegal general insurance partner and Bright Light Award judging panel member Paul Angus said. "TurksLegal and ANZIIF wanted to give those working in claims a platform to get their ideas out to benefit and shape the future of the general insurance industry. The Bright Light Award presents this opportunity."
The runner-up prize was awarded to Cissy Huang, Risk Adviser at Suncorp, for her idea on Risk Management - an End to End Claims Prevention Approach. Huand will receive a complimentary registration to the 2019 AICLA/ANZIIF Claims Convention in Australia, including accommodation in Sydney.
The 2019 Bright Light Award will open for applications in September 2019.