Sea level rise will cause "more frequent disruptive events" | Insurance Business New Zealand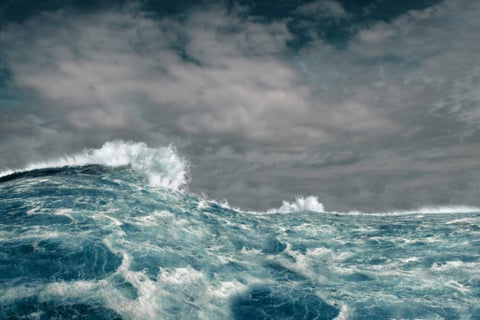 The insurance sector is engaging in some hard discussions around adapting to climate change, but experts are warning that the focus needs to go beyond large scale, destructive events, and should consider some of the more gradual aspects of climate change, such as sea level rise.
According to Bell Adapt director Dr Rob Bell, who recently spoke at an IAG-hosted event on climate change adaptation, sea level rise has the potential to increase the frequency and intensity of destructive flooding and coastal erosion events - something the insurance sector will inevitably play a part in responding to. However, he said that climate change discussions need to start moving beyond 'reacting', and more towards preparation and planning ahead.
Read more: Climate change will soon render beach houses uninsurable
"It's very important for the business and insurance sector, and for stakeholders in general, to get involved in how we tackle these issues, both in relation to adaptation to climate change, and also its mitigation," Dr Bell said.
"We've seen a steady rise since the industrial revolution, but the sea level rise we see today is from many decades of emissions. There needs to be adaptation around managing the unavoidable, and there are some things that are already fixed into place."
"Mitigation is about avoiding the unmanageable, because if we don't turn the tap off for sea level rise, we're going to see a very persistent, long-term sea level rise going on for centuries," he explained.
"The first sign of significant sea level rise is seeing more frequent disruptive events. If we look at historical 'one in 100-year' coastal events and we raise the base sea level by a small amount, eventually that 'rare' event will be happening once a year."
Dr Bell noted that in New Zealand, we only need to see a relatively 'modest' sea level rise of 30-45cm before an event that was previously considered 'rare' becomes something that happens on an annual basis. He said the discussion around preparation needs to take this into account, as the resulting disruption will affect businesses, individuals and insurers alike.
"That's only 25 or 30 years away, and we're going to see increasingly frequent and much more disruptive coastal erosion," Dr Bell said.
Read more: Climate change threatening coastal property buyers
"The implication for insurers and businesses may be around supply chains, disruption, council rates having to prop up coastal roads, and social disruption. So, it will certainly affect businesses as well."
"Adaptation is about looking at the major events, but also at the more ongoing, gradual change and more frequent and disruptive fooding," he said. "We have financial disclosure for climate risks now, but we need a paradigm shift to move from a 'reactive' process of managing risk to a more 'adaptive' approach."