Should health and life insurers change the way they underwrite policies? | Insurance Business New Zealand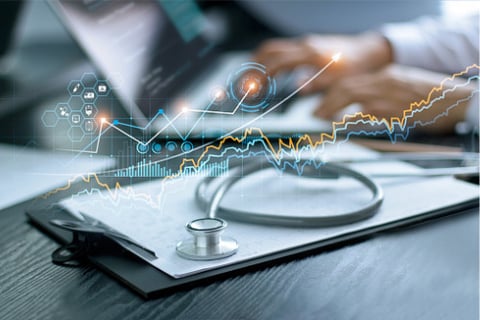 Life and health insurers have been taking a more "preventative" approach to their members' health and wellbeing in recent years, and one industry player says the next step may be to incorporate this into underwriting decisions - something which already happens in the fire and general insurance space.
Amy Cavanaugh, general manager operations at Pinnacle Life, said that while insurers have been proactive in rolling out wellbeing programmes aimed at boosting health and reducing claims, the results of these aren't yet being reflected in risk profiles or premiums. She said she would like to see more support for this in the underwriting space, as it could alter the risk profiles even of those with long-term illnesses, depending on how well those illnesses are managed.
"I have always been fascinated with how underwriting works," Cavanaugh said.
Read more: Pinnacle Life launches 'confronting' campaign
"I think that when it comes to life and health insurance, customers usually answer a bunch of medical questions at the start of their policy, they pay their premiums, and then hopefully they won't have anything to claim. But we're starting to see some more from the insurance market around managing health and wellbeing, such as AIA's Vitality programme."
"There is something that no-one in New Zealand has done, and is not really being done anywhere around the world, though we're slowly starting to see happening - and that's an ongoing underwriting in the life insurance space in the same way that is happens in the fire and general space," she explained.
"That's built on the concept that a diagnosed and well-managed chronic illness is of a lesser risk than an undiagnosed illness."
Cavanaugh said that if an insurer can have good visibility of a customer's condition and how they are managing it, they do not necessarily need to have a heightened risk profile by default. This can result in lower premiums, and may also offer an incentive to get diagnosed and treated quicker.
Read more: Pinnacle Life launches personalised advice tool
"If you have a customer who is regularly seeing their GP, regularly filling their prescriptions and proactively managing the chronic illness that they're facing, then they are of a different risk to someone who doesn't get something diagnosed, or someone who isn't managing their condition well," Cavanaugh said.
"I think there is a space in insurance to field that, but we also have to take our customers on that journey, because customers generally don't understand how underwriting works or how it impacts their premiums."
"We've put a lot of effort into how we communicate to our customers at Pinnacle Life," she concluded. "I know that preventative measures and screening are a great idea, but I think this is something to support in the underwriting space."