Singapore insurer on the hunt for Kiwi insurtech start-ups | Insurance Business New Zealand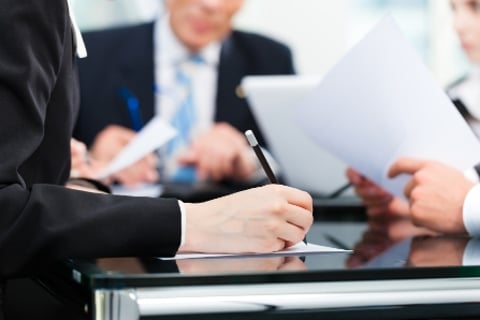 Singaporean insurer NTUC Income has partnered with Collective Campus, a start-up accelerator, to identify and work with Australian and New Zealand insurtech start-ups.
NTUC is offering the insurtech start-up community the opportunity to share their ideas, develop proof-of-concepts (POCs) and deploy live trials within their company.
The insurer says it sees "great potential" in Australian and New Zealand start-ups such as Cove Insurance, Huddle and Cover Genius, and is hoping to utilise their capabilities "to be at the forefront of the insurance industry, rather than be disrupted by it." NTUC will be using Collective Campus's scouting process where it identifies promising start-ups and allows them to pitch to executive teams in order to secure a partnership.
According to Collective Campus COO Sean Quian, start-ups working within artificial intelligence (AI), machine learning (ML), big data and the cybersecurity spaces are being looked at with particular interest. The insurance industry is also facing challenges around claims automation and detection of fraudulent claims, which puts significant demand on start-ups offering breakthrough digital products to address these problems.
"Interest in insurtech is definitely on the rise," Quian told Insurance Business. "Fintech has gotten the bulk of the press attention and investment so far, but people are starting to realise that there's a lot of nuance between general fintech and insurtech, especially with insurance being such a huge industry. The incumbents there are starting to 'see the light' and realise that they need to make changes, whether that's on the customer experience side or around their internal processes."
The selection process is comprised of an online application and a pitch event at Collective Campus in Melbourne. Successful start-ups will be invited to undertake a proof-of-concept with NTUC.
"For us, it's all about supporting as many entrepreneurs as possible," said Quian. "We think the corporate-start-up relationship is one to be fleshed out and explored, and, if done correctly, it's really a win-win for both parties. We're hoping to develop links with more companies in Southeast Asia and allow more start-ups to break into that market."
Insurtech start-ups across Australia and New Zealand are encouraged to apply to the program by July 15.
Related stories:
Revealed: insurtech to enhance rather than disrupt in Australia
Insurance 'slow to join fintech party' but is rapidly gaining steam, says FinTechNZ