Southern Cross Health Society launches wellbeing campaign | Insurance Business New Zealand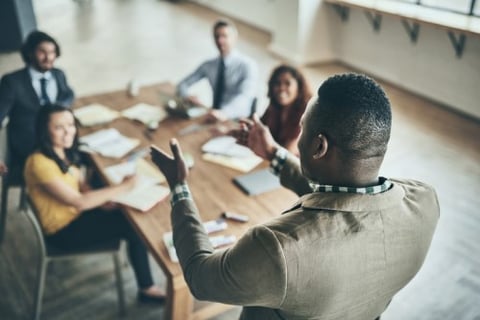 New Zealand insurer Southern Cross Health Society has launched a new campaign encouraging Kiwis to ease the impacts of modern life through active use of lunch breaks to benefit their wellbeing.
The new campaign, Lunch Well, addresses how important breaks are for both mental and physical wellbeing. It comes as a response to a recent survey of 495 people from Southern Cross Health Society, which found that fewer than half were maximising their full lunch breaks.
"We place a lot of emphasis on building a positive culture around wellbeing and life balance, yet these results show we still have work to do," Southern Cross Health Society chief marketing officer Chris Watney said. "That's why we've started Lunch Well, firstly to acknowledge this is something we want to motivate our people to enjoy and ultimately to encourage other businesses to join the conversation and make changes too."
As well as workplaces, Watney noted the campaign applies to everyone in all occupations – from parents juggling life with kids at home to part-time workers and students.
Read more: Insurance campaign addresses Kiwis' 'she'll be right' attitude
Additionally, Southern Cross Health Society is also promoting a dedicated NZ Lunch Well Day on March 28 to encourage Kiwis to utilise their lunch breaks better.
"Taking time out at work each day can not only give your brain a much-needed rest, it can also have a significant benefit to your physical health," Southern Cross Health Society chief medical officer Dr Stephen Child added. "Getting your body moving and your heart rate up has fantastic health benefits, while people who don't regularly take a break are four times more likely to eat unhealthily."
Here are some tips for business and employers, as outlined by Southern Cross Health Society, on healthy workplace and lunches:
Fit in a workout on your lunchbreak;
Listen to some music;
Discourage eating at desks;
Provide spaces that are conducive for people to relax and eat lunch;
Invite your colleague, boss or friend to join you for lunch - it will help you get away from your desk and the conversation will stimulate your brain in ways a computer screen cannot;
Start taking walking meetings – as well as getting some fresh air, research has shown that walking can lead to an increase in creativity;
Eat brain-powering foods that contain Omega-3 fatty acids;
Book meetings outside lunchtime (12-2pm) to free people up to take a break;
Lead from the top – if leaders don't take breaks, then teams are not likely to either.