Southern Cross Travel Insurance boss looks back – and ahead – as business picks up | Insurance Business New Zealand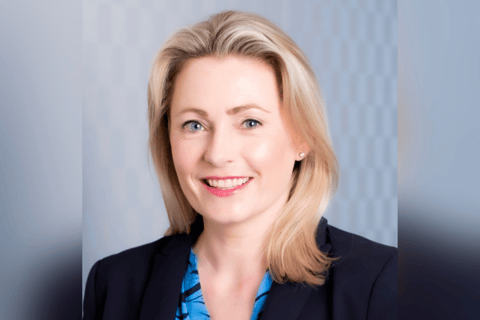 With travel being among the hardest hit industries during the coronavirus crisis, the travel insurance sector has had to endure a beating of its own – and for Southern Cross Travel Insurance (SCTI) chief executive Jo McCauley (pictured), it has been "a whirlwind" of an experience.
"It wasn't no travel; we had about 10% of what we would typically see pre-pandemic," recalled the CEO when she recently sat down with Insurance Business. "We run a business in Australia, and we have a business in New Zealand, so we still had customers travelling.
"And there's work you need to do whether you've got one customer or whether you've got 100,000 customers. You still need to do certain roles, and the organisation still needs to keep ticking over. So, we were still continuing to work really hard during that period and on a reduced workforce."
Like many others, SCTI wasn't spared from job cuts in order to keep going.
McCauley, who took the helm in 2020 after previously serving as chief customer officer, shared: "Sadly, with COVID, we did have to let a lot of our staff go to ensure the future sustainability of the business. We went down from a team of about 116 FTE (full-time equivalent), which included some contractors, down to 45.
"We still had all the risk work, the compliance work, and we had our contact centre. So, we still had a lot of work to do to keep supporting our travelling customers – because there were some travelling customers – but we've also taken the time focussing on the business and getting it ready for when travels come back. And we're certainly seeing the benefits of that now."
Read more: Southern Cross on likely Not-So-Great Resignation in New Zealand
Much of the prep work the CEO was referring to had to do with SCTI's proposition, as well as the Kiwi insurer's technological systems.
"We did a lot of work on the business – we launched domestic travel insurance in both Australia and New Zealand; we launched that product with a plain English policy document, which got the WriteMark accreditation, and we actually won the best plain English legal document award at the Plain English Awards in 2021," noted McCauley, who described the SCTI team as fantastic. "We were super, super proud of that.
"We've also taken the time to rewrite our international travel insurance policy document in plain English as well, and we'll be working on other policy documents going forward. We launched COVID cover; we knew that was really important for customers. So, we do a level of COVID cover, which has been fantastic to have in the product, because we know it's absolutely what customers are looking for at the moment."
Tech-wise, SCTI has greatly improved its capability and cost efficiency. During the pandemic, the insurer launched a new website and also shifted all of SCTI's applications to be fully cloud-based. Additionally, 97% of claims are now lodged online, whereas only five years ago claims forms were being posted, stamps and all. Last year, the firm rolled out the "Scout" chatbot.
"We've made improvements in our marketing automation platform as well," added the insurance boss, "so that when customers are travelling again, as they are now, we're able to increase the level of communication that we have with them in an automated way. And we've done a significant upgrade of our core policy and claims administration platform. So, we have done a lot of work in product and in IT."
Read more: New Southern Cross insurtech confirms procedure cover online
Will all that in place, what's top of the agenda now is to get the company's roster number up, in response to the increased demand. According to the chief executive, the business posted 288% growth last month from February.
McCauley, who has now learned not to focus on what's outside of her control, told Insurance Business: "We're hiring all over the business. The immediate focus is, obviously, our frontline operations team, so that's our contact centre and our claims team. We're really pleased we've had some new starts join the team this week, and we're continuing to hire. The demand has certainly been greater than we actually anticipated.
"Number one priority at the moment is absolutely growing the size of our team to respond to the demand. We'll continue to work on the business – we've got some really exciting plans in terms of further technology enhancements and also our growth in Australia. But right here right now, it is all about recruitment."
Meanwhile the CEO highlighted a current trend that she hopes will persist moving forward.
"We're certainly starting to see our customers engage a lot more with their travel insurance policy," declared McCauley. "We're having customers phoning us up a lot more than we used to experience, asking us a lot more detailed and hypothetical questions about what would occur in a certain situation.
"It's fantastic to see that customers are really starting to engage with what they're buying, because it shows us that they value travel insurance and they're really taking the time to understand how their travel insurance will cover them. I'm really hoping that that's a trend that we'll see continue."