Southern Cross Travel Insurance names new CEO | Insurance Business New Zealand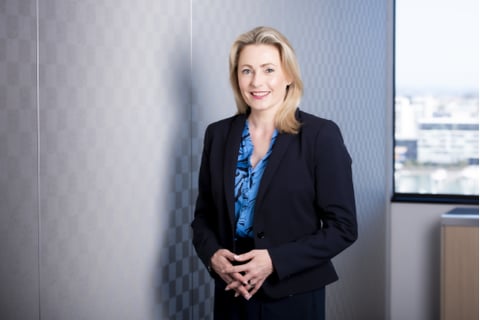 Southern Cross Travel Insurance (SCTI) has announced the appointment of former chief customer officer Jo McCauley (pictured) as its new CEO, replacing former CEO Chris White.
McCauley's background includes a number of years in international products and marketing, and she has previously managed direct-to-customer insurance portfolios for Tesco Bank in the UK.
In her first weeks as CEO, McCauley oversaw the launch of SCTI's domestic travel insurance policy, which was the first travel policy to be awarded the WriteMark plain language endorsement in New Zealand.
Read more: Demand for domestic travel insurance on the rise
Southern Cross chairman Greg Gent said McCauley's leadership experience and years in financial services would provide "a strong foundation to lead from" going into 2021. Commenting on her role, McCauley noted that COVID-19 had a major impact on the travel sector, and said that SCTI's priorities in the coming year would be to look after its customers.
"I'm proud to have the opportunity to lead a fantastic team that continues to work hard to improve SCTI's customer experience and processes for when the market returns," McCauley said.
"We've been really happy with the rate of take-up on our domestic travel insurance product since we launched it in October, and we've had sales very much across the board in terms of demographics like age range."
"We're not just planning to target one segment of the market – our products are applicable to all consumers, and we're very far reaching in terms of our appeal as a brand," she added.
"We're looking forward to further developing our offering in 2021."
Read more: Southern Cross Travel Insurance announces new COO
SCTI has also brought Amanda Yap-Choong into the role of chief financial officer. Yap-Choong is a chartered accountant who has extensive experience in business analysis, insurance, banking and funds management, and new CEO Jo McCauley said she would be an excellent addition to the team.
"Amanda's appointment has strengthened the capability of our executive team and her experience of adding value to businesses amid times of change will help us deliver on our business priorities amid COVID-19," McCauley said.