Demand for domestic travel insurance on the rise | Insurance Business New Zealand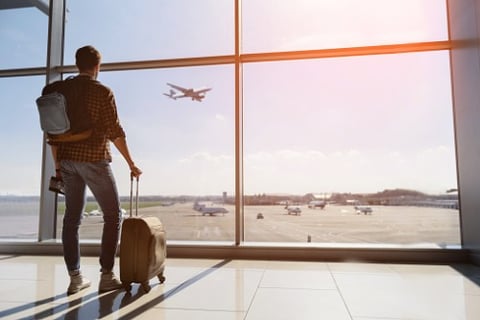 Major disruptions to travel have led to rising demand for domestic travel insurance, with research commissioned by Southern Cross Travel Insurance (SCTI) finding that 25% of Kiwis are now more likely to buy domestic travel insurance compared to 12 months ago.
SCTI recently launched its new domestic travel insurance policy, and SCTI chief executive Jo McCauley says that Kiwis now have a "heightened sense of what could go wrong" following this year's global pandemic. With international travel off the table for the foreseeable future, McCauley says New Zealanders in need of adventure will turn the domestic market into a huge growth opportunity.
Read more: New Zealand among world's safest for travel - survey
"We typically specialise in international travel insurance, but that's on hold indefinitely and we don't know how long that will last," McCauley told Insurance Business.
"We naturally anticipated that there would be an increase in domestic travel in New Zealand, and we know that about 80% of Kiwis do insure themselves for their international trips."
"Our research prior to the pandemic told us that only 11% of Kiwis would consider domestic travel insurance - however, we went back and validated that during the pandemic, and we have seen a rise," she explained.
SCTI's new domestic policy covers for cancellations, theft and loss of luggage and reduces the excess on rental cars - however, it will not cover for anything related to COVID-19. McCauley says SCTI is taking care to explain this to customers who purchase the policy, but says pandemic cover is something which is being actively discussed.
Read more: Coronavirus: Ombudsman advises travellers to contact airlines, insurers
"We know that cancellations and changes in plan are one of the main reasons customers look to purchase domestic travel insurance," she commented.
"We've been very conscious of being transparent with customers as they buy over the phone or online that there is no cover for COVID-related events, and we've included that within our policy document."
"The policy won't cover for anything related to COVID-19, and we don't know any other insurer in New Zealand or Australia who does at the moment," she said. "However, it's certainly something we are considering."