Southern Cross welcomes government's healthcare reform | Insurance Business New Zealand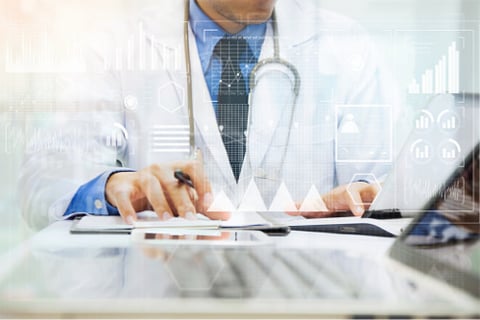 Southern Cross Healthcare has welcomed the government's recent announcement of a new centralised health system, and has called it "a positive step towards a more aligned system comprising public, private and non-governmental healthcare providers."
The government recently announced that it will be abolishing all 20 of the country's District Health Boards (DHBs), and will replace them with a new organisation called Health New Zealand, along with a Māori Health Authority.
The 20 DHBs had been criticised for causing a "postcode lottery" with unequal health outcomes, and the new organisation will aim to create a "truly national public health service that takes services to where people need them," according to minister Andrew Little.
Southern Cross Healthcare CEO Terry Moore has welcomed the announcement, saying that the change will help achieve a "better, fairer and more sustainable health solution."
Commenting on the role of private health providers, Moore said they play a crucial role in New Zealand's healthcare system, and he said Southern Cross is looking forward to working with the government to help implement the changes.
"The private health sector has a lot to offer, and is well recognised for its efficient delivery of elective care," Moore said.
"New Zealand simply cannot afford to have a health system that continues to operate at the bottom of the cliff. Changes need to happen now, and prevention needs to be a key focus for the new strategy to achieve the best health outcomes."
"The provision of services needs to adapt to meet ever increasing and evolving demand," he explained.
"We only need to look at the growing mental health crisis, coupled with an ageing population where people's latter years are often lived in a state of high health need, to see that a strongly collaborative approach is required to deliver more efficient and cost-effective healthcare."
"As the largest independent healthcare delivery network in the country, we welcome this reform to the public health system," Moore added.
"We know that this is just the beginning and we're looking forward to receiving more information, and we will continue to work in partnership to roll out the new health system."
The New Zealand Medical Association (NZMA) has also since welcomed the reform, with chair Dr Kate Baddock saying the announcements were "what we have been asking for."
"We are pleased to be at the end of a three-year decision-making process and have a clear timeline for the implementation of these system-wide changes," Dr Baddock said. "NZMA has been advocating strongly for the establishment of the Māori Health Authority, and we are delighted to see this being actioned."