Suncorp NZ cuts carbon emissions by almost half | Insurance Business New Zealand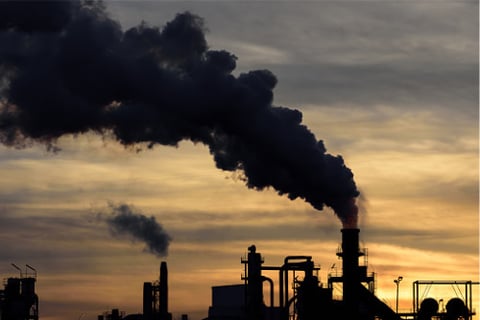 Suncorp New Zealand has reported that its scope 1 and 2 carbon emissions for financial year 2021, were 49% lower than its baseline FY18 emissions.
This means that the company is ahead of its goal to achieve 22% reduction of scope 1 and 2 emissions by 2022, and is on track to achieve its published target of 51% reduction by 2030.
Scope 1 emissions are direct emissions from sources owned or controlled by Suncorp, such as emissions from manufacturing and fuel consumption of fleet vehicles. Scope 2 emissions are indirect emissions, such as from consumption of purchased electricity or other sources of energy.
Jimmy Higgins, Suncorp New Zealand CEO, said the company remains committed to continuing to reduce its environmental footprint by focusing on key areas including emissions tracking, energy efficiency, renewable energy, sustainable mobility, responsible investment and underwriting and responsible supply chains.
"Ongoing reduction in our own emissions is a key focus of our Climate Change Action Plan, so it's good to see that we're making strong progress," Higgins said. "We are focused on transforming our business to a low-carbon and resource-efficient future and building a resilient and sustainable organisation that enhances customer, environmental and social outcomes."
The reduction in FY21 emissions was achieved by adding 26 hybrid vehicles to the company's fleet, adoption of more flexible and remote work arrangements, and other COVID-19 related reductions in employee travel. The company also consolidated some of its office operations, resulting in a smaller footprint.
Almost all of the insurer's electricity consumption for FY21 was within Meridian Energy's renewable energy production, which resulted in near-zero scope 2 electricity emissions.
According to Higgins, Suncorp NZ's participation in the renewable energy certification programme has eliminated close to 94,000kg of CO2 emissions for FY21.
"While FY21 was an extraordinary year and business CO2 emissions were impacted due to COVID–19, our considerable reductions this year continue the downwards trend of our overall corporate emissions over the past three years," Higgins said. "Suncorp New Zealand is committed to maintaining this momentum and reaching our targets in relation to emissions reductions into 2022."