Suncorp NZ joins movement against modern slavery | Insurance Business New Zealand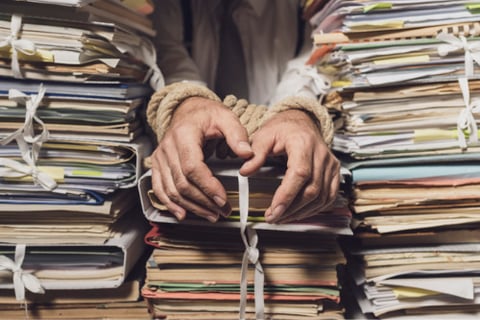 Suncorp New Zealand is among the 85 New Zealand businesses that have signed a joint letter supporting an inquiry into whether New Zealand needs a Modern Slavery Act.
The letter, which was presented to parliament on March 16, is supported by international humanitarian and advocacy organisations Trade Aid, World Vision and Walk Free. The signatories are urging the New Zealand government to take the lead in addressing the issues of modern slavery in the business and public sector supply chains.
The government, the letter said, should ensure that Kiwi values of kindness, fairness, equality, and sustainability are upheld.
According to Walk Free's 2018 Global Slavery Index, an estimated 40.3 million people worldwide are living in conditions of modern slavery, with two-thirds of these in the Asia-Pacific region.
"Suncorp supports calls for an inquiry into a Modern Slavery Act for New Zealand businesses and public sector supply chains," said Suncorp New Zealand CEO Jimmy Higgins. "Within our own supply chains, we're committed to working with suppliers and business partners to find creative, commercial and long-lasting solutions to combatting modern slavery."
Suncorp New Zealand published its first modern slavery report last year, contributing to Suncorp Group's modern slavery statement which was published in February. This was part of the reporting requirement for the Australian Modern Slavery Act.