Suncorp reveals results and pandemic hit | Insurance Business New Zealand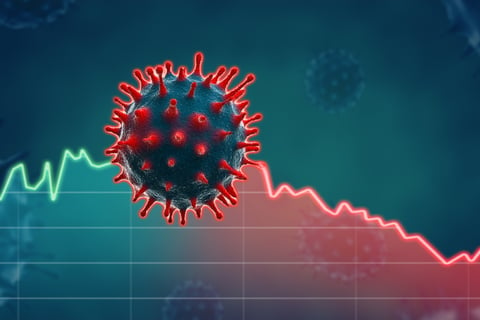 Suncorp Group has released its financial results for Q1 2020, revealing a AU$133 million (around NZ$141.9 million) collective provision assigned to COVID-19 recovery. The company says the pandemic, alongside its bushfire recovery efforts, drove the company's losses.
Additionally, the company says the net impact of MTM adjustments was a AU$205 million loss (pre-tax) from December 31, 2019 to March 31, 2020. However, Suncorp Bank saw continued growth in at-call deposits with net balances increasing AU$1.2 billion over the quarter.
"This is a difficult and uncertain time for the community, and our thoughts are with those feeling the emotional and financial impacts of COVID-19," Suncorp Group CEO Steve Johnston said
"A key priority for us is to ensure our customers are protected and prioritising those most in need. We have launched several support packages and financial hardship options, and we have been working closely with industry bodies, government and regulators to ensure a coordinated response.
"From an operational perspective, in early March we moved over 90% of our workforce to work from home, and the digital capabilities and systems we already had place positioned us well to manage this transition."
Johnston also said it was important to remember the customers impacted by the unprecedented damage caused by storms and bushfires across Australia in recent months.
The results come after the insurance giant said it entered the COVID-19 pandemic in a "sound financial position" with group excess common equity tier 1 at AU$682 million as of December 31 last year.
The company's financial statement also says Suncorp remains low risk with sound capital, funding and liquidity, benefitting from the group's A+ credit rating, but it still conceded that the pandemic will have an impact across a range of its business portfolios.
Among the challenges, Suncorp said its general insurance segment expects reduced consumer motor claims volumes, increased landlord loss of rent claims and negative mark-to-market movements on the investment portfolio.
COVID-19 will also have a significant impact on consumer motor claims frequency and landlord loss of rent claims for the insurance giant. The company says it expects an increase in loss of rental income claims frequency and severity.
However, the company also flagged further financial penalties after a review into the group's pay and leave entitlements identified "potential incorrect payments to some employees." The estimated cost to remediate those eligible for additional payments and implement new processes is between AU$40 million to AU$70 million.
According to Suncorp's statement, the group remains focused on building the long-term sustainability of the organisation with the acceleration of digital strategy to meet changing consumer demands and to reshape and create new ways of working.