The insurance law reviews on the table for next year | Insurance Business New Zealand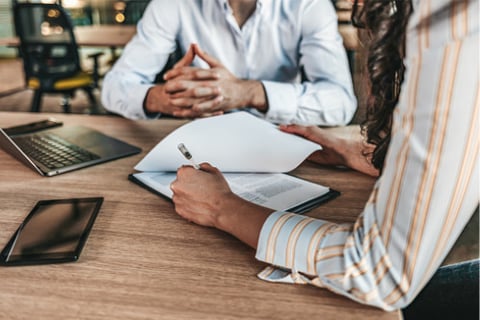 The government has provided an update on its priorities for the insurance and advice sector over the coming year, and insurance contract law and increased data access are both on the table, with Minister David Clark saying they would increase public confidence across the two sectors.
Minister for Commerce and Consumer Affairs Clark spoke at the Financial Advice New Zealand annual conference, where he highlighted some of the work that has been done in the conduct and culture space over the past few years.
He said the FMA and Reserve Bank reviews had highlighted how important it was to tackle the concerns around incentives, conduct and customer outcomes head-on, and that although this had caused 'concern' for advisers, the ultimate aim was to make sure they are working effectively with product providers for the benefit of customers.
"Focusing on fairness is partly a response to the reports by the FMA and Reserve Bank on the conduct and culture of financial institutions, which did raise some real concerns," Clark said.
"However, the COVID-19 pandemic has also highlighted the importance of fairness and putting clients' interests first more generally. It's illustrated how important it is for financial institutions and advisers to consider and address their customers' changing needs and interests, particularly when they're vulnerable."
Read more: Insurance contract law review shows 'strong focus on customer protection'
"The FSLAA Bill requires institutions to have systems and processes in place to ensure they are treating customers fairly, and it requires banks and insurers to monitor the distribution of their products and services, including when they are dispersed through financial advisers," he explained.
"I know that this issue has caused some concern in the financial advice community. However, I want to assure them that the intention is not to interfere with the provision of financial advice, or to create costly oversight obligations. The intention is simply to ensure that providers and distributers are working together in the interests of consumers."
Clark highlighted that the bill will also regulate certain sales incentives, as target-based rewards and bonuses were one of the key areas of concern to emerge from the conduct and culture reviews.
They were highlighted as one of the areas in the most danger of creating conflicts of interest, leading to inappropriate products being recommended, and resulting in poor customer outcomes.
He said that the government would now be looking to progress other areas of change, and these would be more aimed at giving advisers and financial institutions tools to develop better products, and to provide more tailored solutions.
"As the government has previously made clear, the intention is to prohibit incentives based on targets, rather than to ban all commissions altogether," Clark said.
"I'm also progressing other initiatives aimed at supporting financial resilience and wellbeing. Work is continuing on changes to New Zealand's insurance contract law, so that Kiwis can be confident that their policies will work as they expect them to."
Read more: New Zealand fintech: More affordable options needed
"We are also improving the ability for consumers to access and share their personal data through a consumer data right," he explained.
"We expect that through this, businesses will have the ability to develop unique products and services, resulting in a more tailored and higher quality consumer experience. This could mean new tools for providing advice, which are enabled by better access to client data."
Clark said that the area of dispute resolution is also being given some focus, and the government would be looking to make sure that Kiwis are aware of their rights, and where they can go to if they feel they need to make a complaint.
"Our work on aligning financial dispute resolution schemes aims to provide fairness as well," he said.
"The review looks to align the scheme rules, and ensure that consumers have better access to justice and compensation via these schemes."
"We need to ensure that people are equipped with the tools and resources to cope with unexpected life events," Clark concluded.
"Financial capability goes beyond preparing for emergencies - we need to enable New Zealanders to make positive decisions about their finances every day, from insurance to KiwiSaver. Advisers play a crucial role in helping Kiwis with their financial capability, and in making their finances work for them."