TLC Insurance wants to set the record straight | Insurance Business New Zealand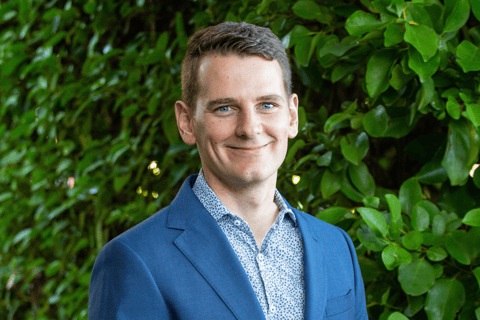 Underwriting agency TLC Insurance, which is turning 25 next year, wants the market to make no mistake about what it has capacity for – and it's not just forestry and logging, contrary to what many might think.
"TLC, traditionally, has been quite heavily involved in the forestry sector," said head of TLC Insurance Andrew Reid (pictured) when he sat down with Insurance Business. "We don't want to be tainted by that. What's happened is we have been broad-brushed – people have said TLC is a forestry underwriting agency, but that's not the case.
"We cover a number of mobile plant-related industries: civil construction, earthmoving, mining… We don't just centre around forestry, but because we've taken on a lot of forestry – and I'd say we're likely the largest forestry machinery insurer in the country – we've been broad-brushed with that."
Working with nearly 250 brokers in New Zealand, the Forestry Industry Contractors Association sponsor also covers the industries of heavy construction & earthmoving, agriculture & farming, landscaping, quarry/aggregate, mining, machinery hire, and civil construction. In fact, TLC is a major associate of Civil Contractors New Zealand (CCNZ).
Product-wise, the heavy machinery insurance specialist offers separate policies on mobile plant and commercial motor, as well as liability coverage. A former Lloyd's coverholder, TLC is currently backed by Berkshire Hathaway Specialty Insurance and Vero Liability.
"We've got some really good relationships [with our insurers]," highlighted Reid, who is licensed and in his past life operated heavy machinery himself. "I think the biggest challenge for us, and one thing we're looking to do, is get out there and engage a lot more.
"The biggest challenge for TLC is probably getting our message out there on what our appetite is, who we are, and what we can do. For us, it's really making sure that we're clear on what our message is – what our appetite is for mobile plant and what our appetite is for commercial motor."
Growth prospects for TLC
To help get its message across, the 15-strong niche business is installing an underwriting development manager early next year. The goal is to have someone on the road meeting with both existing and prospective broker partners across New Zealand, with a view of growing the agency's portfolio.
"You just look around New Zealand and you'll see how much construction and roadworks are going on," said the TLC head, whose credentials include time spent at SURA Plant and Equipment back when he worked in Australia. "Our portfolio is very heavily weighted in the forestry space, so in terms of other areas – mining, civil construction, earthworks, agricultural contractors – there's room for growth."
The AMP alumnus added: "We've got some key supporting brokers that we work with that know our product inside and out. A lot of those stem around the area that we're located in, so they're around the Bay of Plenty, Waikato area – Tauranga, Rotorua, Hamilton… We aren't too picky about who we work with, but we want to make sure that they know what we do, our products and our appetite, and our philosophy for how we work.
"With TLC it's always been that we apply incremental increases to premiums year on year so that when a large claim occurs we don't have to overreact. We don't follow the peaks and troughs of the market like some other insurers do. We just try to keep a real consistent approach to premiums, and over a period of time that works for both us and our brokers because they know what to expect and their clients then know what to expect."
TLC, whose partnership with Berkshire Hathaway Specialty Insurance started in 2021, also no longer has the same underwriting restrictions it faced prior to last year.
"For 2023, we want to expand and grow particularly in the civil contracting and earthmoving space," Reid told Insurance Business. "We've joined and now been a member for two years of CCNZ...
"Moving forward we've got some big growth aspirations in terms of where we want to get to and, ultimately, we want to make sure that we are the preferred choice for heavy machinery in New Zealand while still maintaining our specialist focus."
TLC is co-owned by 360 Underwriting Solutions and Keith Penny.
Are you one of the 239 brokers who work with TLC? Share your experience dealing with the underwriting agency in the comments below.