Tower board welcomes new director | Insurance Business New Zealand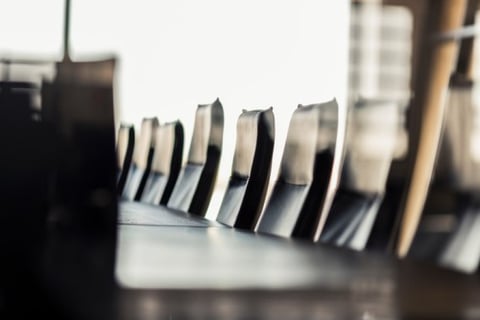 Tower Limited has announced the appointment of Wendy Thorpe as its independent non-executive director, effective March 01.
The appointment is a result of Tower board's intention to refresh its focus on diversity at the boardroom table – diversity of experience, skill and gender, Tower chairman Michael Stiassny said.
Thorpe, currently the director at AMP Bank Limited, brings extensive financial services and technology experience to the Tower Board. She served various executive positions at AMP, AXA Asia Pacific Holdings Limited and National Mutual. She is based in Melbourne, Australia, and holds a Bachelor of Business from Swinburne University, a Bachelor of Arts from LaTrobe University, and a graduate diploma in Applied Finance and Investment from the Securities Institute of Australia.
"Wendy brings a unique set of skills to the team and we're looking forward to working with her to accelerate Tower's transformation," Stiassny noted. "I know that the business will benefit from the contribution of her specific knowledge and experience."
Tower's board has determined that Thorpe is independent in accordance with the requirements of the main board listing rules.
Meanwhile, Tower also updated the market on its business performance. In the four months to January 31, the firm's gross written premium (GWP) through digital channels has more than doubled to $5.9 million, compared to the same period last year.
Its policy numbers have increased by more than 5,000 in the current reporting period and, combined with improved pricing, has led to GWP for the New Zealand book growing 14.3% compared to the same period of the prior year.
According to Tower, the unprecedented number of severe natural disasters in 2017 seems to have continued into 2018 with three large weather events impacting New Zealand and the Pacific Islands. It said it expects the New Year's storm that hit the North Island to cost from $1.4 -$1.8 million after tax, while the storms in February resulting from ex-cyclone Fehi are estimated to cost from $2.2-$3.2 million after tax. The gross impact of Cyclone Gita is expected to be from $5 million to $9 million.
With a non-catastrophe reinsurance programme in place to restrict losses relating to such events, Tower said the total after-tax impact of all the above weather activity is estimated to be no more than $7 million at this time.
By March 01, Tower had successfully resolved its dispute with Peak Re, which the insurer said is a step forward in addressing remaining Canterbury earthquake claims.
Tower's audited results for the half year ending March 31 will be released in May.
Related stories:
Tower reaches settlement with Peak Re
Insurers welcome ministerial advisor in EQC