Travel cover inapplicable if Trans-Tasman bubble bursts | Insurance Business New Zealand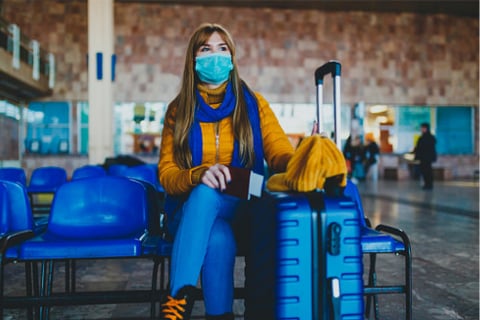 A sudden outbreak of COVID-19 in either country of the trans-Tasman bubble will not be covered by travel insurance.
The governments of Australia and New Zealand are currently discussing whether to create a quarantine-free zone between the two countries, potentially starting mid-April. According to a report by Stuff, the NZ government may come up with its decision as soon as Monday, March 22.
However, many officials and insurance companies have gone on record to say that travel insurance will not apply in case an outbreak in either country causes borders to be shut, leaving citizens stranded.
On Thursday, Prime Minister Jacinda Ardern mentioned the possibility of Kiwi travellers being stuck in Australia, adding that the New Zealand government is seriously studying the proposal, as Australia is dealing with the equivalent of one state, while New Zealand is dealing with multiple.
COVID-19 Response Minister Chris Hipkins told the media that insurers are "unlikely" to cover potential coronavirus cancellations because of a suspension of the Green Zone.
"One of the things people will need to be aware of when they travel to Australia is if they are stranded they will have to be able to support themselves," Hipkins said.
According to House of Travel COO Brent Thomas, the travel agency's insurance provider Allianz Partners will cover individuals or their travel companions that contract COVID-19 prior to overseas travel, as well as not being able to continue travel due to a COVID-19-related incident. However, the insurer will not cover losses tied to a government-imposed lockdown or a change in alert level.
Southern Cross Travel Insurance, on the other hand, does not provide coverage for COVID-19 –related events, but according to its CEO Jo McCauley, the company recognises that Kiwis want cover for COVID-19 and that it is looking at how to meet this demand.
Meanwhile, Cover-More's NZ executive general manager Will Ashcroft said that the government should be the one to compensate travellers affected by its actions, such as border closures and lockdowns.
"Governments hold a responsibility to its citizens to mitigate the adverse impact of its policies, and it would be inadequate to assume that such risks should be transferred to the private sector," Ashcroft was quoted as saying by Stuff. "The private sector is insufficiently resourced to deal with the sheer volume of claims and queries that would arise from country-level government interventions."