How this travel insurer has prepared for the Trans-Tasman bubble | Insurance Business New Zealand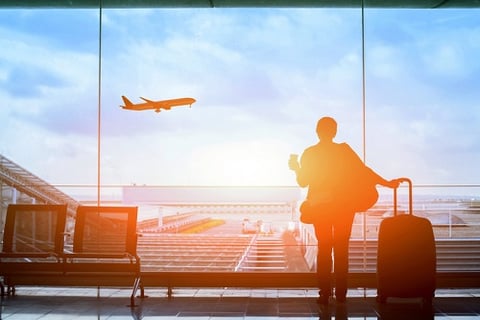 "It's a great step forward and just the news that we needed before Christmas."
Those were the words of Judith Crompton, CEO of the APAC region for Cover-More, when asked about Monday's announcement of an in-principle Q1 2021 Trans-Tasman bubble. She added that the company is "excited that the public can start moving internationally again", stressing the importance of doing so in a safe manner.
Read more: Trans-Tasman business travel bubble announced
Cover-More used the COVID-19 pandemic to adapt its products to better suit the changing needs of travellers globally. The company's new COVID-19 travel insurance benefits will offer previously unavailable benefits for Australians and New Zealanders undertaking overseas travel to other countries as official travel bubbles are agreed to and announced by their governments. These benefits include cover for essential workers who have their leave revoked due to COVID-19 and can no longer travel, as well as for situations in which travellers and/or their companions are placed into quarantine and cannot begin their trip.
"Since March, we've focused on building products to fit the needs of our customers so that they can safely travel as borders reopen," Crompton noted.
"We want to allow people to travel safely, either for leisure or for business, with the security and knowledge that they have COVID-19-related cover throughout the duration of their journey and can easily make a claim if need be.
"We developed our new benefits with the sole purpose of providing our customers with the confidence to be able to plan and travel safely, knowing they are protecting the memories they are yet to make."
Australia and New Zealand aren't the only territories that Cover-More is invested in, however. Last week, the company announced that, together with Zurich Japan, it had entered into a partnership with the Japanese low-cost carrier Peach Aviation. Prior to the onset of the pandemic, Peach serviced 21 domestic routes and 18 international routes from its base in Japan, carrying about 20,000 passengers daily with the aim of becoming Asia's leading low-cost carrier.
Read more: Will a COVID-19 vaccine result in opened borders?
"This agreement represents a major outcome for our active collaboration with our parent, Zurich Group, across Asia-Pacific and highlights the complementary skills, capabilities and commercial value that Cover-More and Zurich offer business partners in the region and globally," Crompton said.
"We will be able to deliver Peach's customers quick and easy access to travel insurance, ensuring that they can travel safely and confidently."
Prior to the pandemic, Cover-More worked with distribution partners to deliver its travel insurance products alongside existing digital avenues. Though COVID-19 has been particularly tough on travel agencies and the like, Crompton affirmed that the company would look to work with these distributors as borders reopen.