How excited should we be about the Trans-Tasman bubble? | Insurance Business New Zealand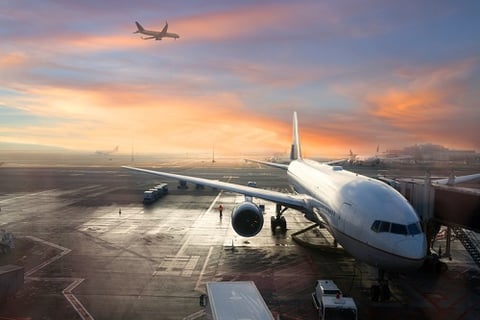 New Zealand recently announced an "in principle" agreement to form a travel bubble with Australia in the first quarter of next year, and while the news has raised hopes for many on both sides of the ditch, others say we may need to be prepared to wait a little longer as everything will depend on the speed of New Zealand and Australia's vaccination programmes.
Cover More's general manager – underwriting and product Eftim Stojanov says that any talk of pre-vaccine travel bubbles should be taken with a grain of salt, as no country has managed to successfully implement this as of yet. New Zealand's own past attempts have been quickly shut down by COVID-19 resurgences, and Stojanov says the latest outbreak in Australia's northern beaches highlights the difficulty of implementing a bubble without an alternative mechanism in place to help manage the disease.
"At the moment, everything is still uncertain," Stojanov told Insurance Business.
"There have been a number of travel announcements that haven't come to fruition for good reasons, so I'm not necessarily taking this new announcement at face value – I'm looking at the factual circumstances, all of which are linked to the vaccine."
Read more: Trans-Tasman business travel bubble announced
"The approach of the New Zealand government has so far proven successful, and it is the most risk-averse approach globally, which is good in terms of managing the crisis from a public health perspective," he explained
"But given the historical track record of the government when it comes to travel bubbles, I believe they will only start opening the borders as soon as the vaccine becomes available as a tool to manage the spread of the disease."
Stojanov says we can expect travel to start opening up once New Zealand's vaccine rollout begins in Q1, with broader international travel potentially having to wait until later in the year.
The government has so far announced pre-purchase agreements for 750,000 courses of the Pfizer/BioNTech vaccine, and five million from Janssen. Another 7.6 million doses will be brought from AstraZeneca, and 10.72 million from Novavax – a total of four different vaccines, and Prime Minister Jacinda Ardern says administering these vaccines will be a "top priority" for 2021.
"I believe that as soon as the vaccine rollout starts in Q1, the government will start opening the travel bubbles," Stojanov said.
"Globally, my suggestion is that we will see an opening up of international travel at around September as the vaccinations are rolled out to the public."
"The previous travel bubble discussions were conditional on having 28 days of no community transmission – and now with the super-spreader event in Australia, the clock has been restarted," he added.
"So far, I haven't seen a single travel bubble being implemented globally. I think discussing travel bubbles is more designed to keep a positive outlook on things, but I think the New Zealand government will only do it once it has an alternative mechanism to control the disease – and that is the vaccine."
Allianz Partners CEO Kevin Blyth said the prospect of being able to travel without quarantine is exciting for both the insurance and travel industry, and insurance will undoubtedly play a "critical role" in any travel arrangements going forward.
Speaking to industry partners, Blyth says the Trans-Tasman bubble announcement has brought a "real sense of positivity" to struggling businesses.
Read more: Travel industry is "hurting", government assistance not a permanent solution
"Getting closer to reaching a quarantine-free travel arrangement with Australia is certainly exciting from a travel and travel insurance perspective," Blyth said.
"Lifting the requirement to quarantine will make travel more accessible and be a welcome boost to tourism on both sides of the Tasman. It has been an incredibly difficult time for our partners in the travel industry, so there's a real sense of positivity about the Trans-Tasman bubble."
"Due to COVID-19, a great deal of emphasis has been placed on safety when it comes to travel," he explained.
"Travel insurance, alongside other measures such as vaccines and quarantine-free travel, will play a critical role in providing customers with greater confidence when travelling. We're pleased to have launched our international travel insurance with selected cover for epidemic and pandemic diseases in preparation for travel picking up again, and we believe that this will help with traveller confidence."
"We envisage more New Zealanders will look to travel to Australia once a quarantine-free travel bubble opens which will be a lifeline to our travel agent partners," Blyth concluded.
"The feedback from our broker and corporate clients on our selected cover for epidemic and pandemic diseases has been highly positive, and it will be great to see people travelling again."