Understanding funeral insurance: valuable, or unnecessary? | Insurance Business New Zealand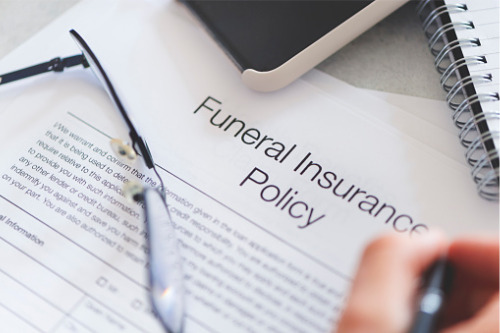 The Funeral Directors Association recently announced its support of Consumer NZ's call to review funeral insurance policies and sales practices, with president Gary Taylor saying it was important for customers to know exactly what they were getting in return for their premium.
Taylor noted that the difference between policy value and premium paid can be "substantial," and says those considering funeral insurance need to be fully aware of all their options, as there are often better ones to be found outside of the insurance market.
"There are more options than just the funeral insurance plans sold online or over the phone," Taylor said.
"We recommend a discussion with one of our members to explore the full range of options available and to make an informed choice that is right for the family."
Read more: Consumer NZ slams "poor value" funeral insurance
When asked about the value of funeral insurance, an FMA spokesperson said it identified the product as 'low value' due to the risk of paying more than the sum insured, and due to certain exclusions that have been put in place by different providers. However, it noted that some life insurers had addressed this by capping the premiums that could be paid under their policies.
"Funeral cover has been identified as a low value product in the FMA's joint Conduct and Culture review with the RBNZ," the spokesperson said.
"It is considered low value because the premiums may exceed the sum insured and while 'Guaranteed Acceptance' is often promoted for funeral cover, certain exclusions do apply – namely, there is only accidental death cover for the first two years, or in some cases no coverage at all, or permanent exclusions for known conditions."
"Underwritten life insurance products offer a broader range of benefit levels, premium options and coverage dates, and are often cheaper than funeral cover," they added.
"The FMA has observed that some life insurers have capped premiums for funeral insurance, or increased the sum assured."
Financial Advice New Zealand CEO Katrina Shanks says that funeral insurance can be a valuable and helpful product, so long as the customer is fully informed of the policy conditions and is aware when their premium paid will start to exceed their sum insured.
She says that in the case study identified by Consumer NZ, the product did deliver as the customer received what was in their policy terms. She says that more focus needs to be put on giving clear and concise information to the customer, but says the onus is also on insurers to regularly review their products and ensure they are fit for purpose.
"In this case the customer received the protection which they required, and the product delivered on this," Shanks commented.
"The issue is whether the cost of this product was fair when the premiums paid were greater than the policy that could be claimed. This is why it is fundamentally important when you obtain insurance that you understand all the terms of the policy, including at what point your premiums would be greater than your ability to claim on the policy."
Read more: Are insurers responding to vulnerable consumers in the right way?
"Insurance is a form of protection against the unknown, and in this case provides peace of mind that when you do pass away, there are funds available in the form of insurance which allows you not to burden others with the cost of a funeral," she explained.
"This situation also applies in the reverse, where a person may pass away and the premiums they have paid are less than the policy which is claimed. The most important aspect of this insurance is that the terms are understood when the insurance is purchased. Ultimately, this policy is about being able to say goodbye to your loved one with dignity and respect, and having the funds through insurance to be able to do this."
Shanks says that customers should explore other options, such as placing lump sums of money aside into a trust or savings account - however, she noted that this would not always be possible for everybody, and, in these cases, funeral insurance could offer a certain level of protection and peace of mind.
"This insurance product needs to be clearly communicated with the client so the client understands they can be in the situation where the premium can be greater than the amount which can be claimed over a period of time, and the client can then make an informed decision," Shanks said.
"This is why seeking financial advice is important to understand your options and have them explained in a simple, clear and concise manner."
"Ultimately the insurer needs to review all their policies on a regular basis and ensure that they meet the ongoing needs of clients," she concluded.
"Insurers are continually innovating with new products to meet the changing needs of clients, and I am sure they will have a close look at their funeral insurance products. Insurance is complex by nature and the drive of the sector towards using more simple language is important, so that all parties can fully understand the insurance products."