What are the issues on top of insurance brokers' minds this year? | Insurance Business New Zealand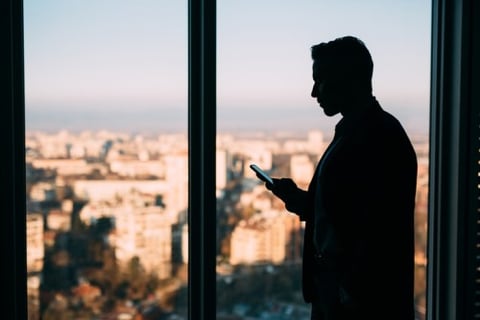 Insurance is a dynamic and fast-moving industry, but, this year in particular, brokers are really starting to feel the impact of ongoing market shifts that have been gaining steam over the last few years.
These shifts range from the start of a new financial advice regime and new licensing and education requirements, to the increasing popularity of using chatbots instead of advisers. Insurance Business spoke to advisers, claims managers and insurers across the industry to gauge the biggest challenges facing a modern-day insurance worker, and how these challenges are likely to play out in the years to come.
"I think the upcoming legislation changes are on a lot of advisers' minds at the moment," commented Kylie Connor, adviser at Mainland Insurance & Mortgages.
"Especially the concerns about the increased costs of remaining compliant, and potentially reduced commissions. In my view, the role of an adviser is so important as it gives clients advice across several different options, rather than trying to make them fit in to one small box within one institution. Hopefully any changes following the Royal Commission and any investigations in New Zealand keeps this in mind when reviewing advisers, and I think I can speak for most advisers when I say that our main focus, always, is doing what is right for the person in front of us."
"The new FSLAB regulations are definitely going to confront the industry over the next couple of years," Lowe Schollum Jones Insurance Brokers national claims manager Sian Swetman added.
"In principle I agree that changes need to take place, but I am concerned that the industry is going to lose a wealth of knowledge and experience en masse when industry members close to retirement decide to leave early rather than going through the process."
Client education is also a challenge every adviser comes up against, and being able to do this effectively means staying on top of every trend, market movement and emerging risk yourself. In New Zealand this is especially evident in the home and contents market, where availability of cover and premium prices are shifting significantly across regions.
According to Emma Wallace, assistant portfolio manager at Ando Insurance, advisers need to do more to keep their fingers on the pulse of the market – even if there is no regulatory minimum requirement in this space.
"Understanding emerging risks and how the world is changing is always a challenge," Wallace said.
"Education within the industry is improving all the time – there are more conferences and educational events happening each year, however, I feel we could be doing more to understand emerging risks and trends in other markets. This currently happens on some level, but the sharing of that information and trickle-down of that knowledge is invaluable to the whole industry."
"Even nine years after the first earthquake event, underwriting is still very much alive – but people often do not realise this," Runacres domestic broker Kate Baldwin added. "This is only going to get harder as time goes on and property ownership changes hands. As part of my role, I aim to educate as many clients on the process as possible."
"Ultimately, we as an industry need to keep up, be innovative, be fluid in what we are doing, but the fundamentals of insurance haven't changed and the advice that clients need shouldn't change either," ICIB broker Catherine Thorley commented.
"This is especially relevant given the speedy advancement of technology, which is another key issue facing the industry at the moment. I wholeheartedly agree that the way we provide advice to our clients should be adapted and adjusted to reflect the ever changing consumer market. However, as the market swiftly moves towards the 'do-it-yourself' style insurance, we as an industry have an obligation to ensure clients have all information possible to make informed decisions. At the end of the day, it's what we are here for."
But although all of this is well and good, it ultimately means very little if the industry cannot consistently maintain a solid level of commitment from an interested workforce. This issue again takes a unique form in New Zealand, where the size of the market often means that there is a perception of limited opportunity – and limited scope for innovation.
"The insurance space is an interesting world," commented Hayley O'Connor, manager at Jardine Lloyd Thompson.
"Keeping people – especially young people – motivated and stimulated in their current roles and future development in insurance has always been difficult. In New Zealand, we are so small that many industry professionals know each other or have worked together in some form over the years, there is often talk of other positions and opportunities in the market. Keeping our young, diverse range of talent motivated is a moving target, and we need to be at the forefront of new ways to keep up the engagement so we don't lose these people to either competitors or other industries."