What can insurance learn from NZ's most trusted brands? | Insurance Business New Zealand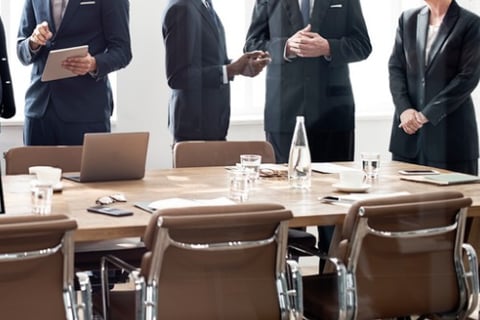 Building brand trust has never been more important for insurers, and, according to one specialist, looking at what other trusted brands are doing could be a great learning resource.
AA Insurance insights specialist Camille Cullen won the ICNZ and ANZIIF Scholarship in 2018, and spoke at the ICNZ conference in November of last year. She was awarded the scholarship for her essay on building trust in the insurance sector, and, when it comes to measuring trust, she says AA takes its guidance from several key factors.
"One of the main ways that AA Insurance measures trust is through the Colmar Brunton Corporate Reputation Framework," Cullen said.
"This is globally validated and measures reputational attributes, and it includes the top 50 New Zealand brands across 17 different industries."
"There are four key pillars behind corporate reputation," she explained. "There are the hard measures – leadership and fairness – and the more emotive measures, which are responsibility and trust. All of these areas are coming under scrutiny in the current environment, so corporate reputation has never been more important."
Cullen says that when it comes to corporate reputation, trust is undoubtedly its main driver. The Colmar Brunton Index awards scores for leadership, fairness, responsibility and trust, and an overall score of over 100 means the company has a strong reputation.
A score of 105+ means the company has a significant advantage in terms of reputation and resilience.
Air New Zealand is currently in the top position of the 20 most trusted brands in New Zealand (data from 2019), and AA Insurance came in fifth place with a score of 109. It is the only insurer on the list.
"AA Insurance has been in the top five for five consecutive years," Cullen said. "This is a result of our values, which are deeply embedded in the company."
"The market is moving towards more considered consumption," she continued.
"Two thirds of New Zealanders are concerned about the cost of living and affordability. Nine out of 10 consumers say that if they heard about a company being unethical, they would stop buying their products and services, and over three quarters of consumers agree that the way a company treats employees is a good measure of trustworthiness.
"Organisations need to be doing the right thing just to keep up."
Cullen pointed to other brands high on the Index, such as PAK'nSAVE or Countdown, which have a strong focus on affordability, accessibility and community support. She says the current generation of buyers is a lot more discerning about where it gets its products and services, and companies can no longer afford to do things they are "not proud of."
"Millennials in particular prefer companies which are purposeful, they value personalisation and convenience, and they are less inclined to trust established institutions," Cullen said.
"They are mobile and would happily move between companies if they found a better combination of value and experience elsewhere."
"For insurers, it's about creating a strategic approach and long-term commitment based on strong values and integrity – it's not about short-term wins," she concluded. "The challenge for the industry is around what messages we are putting out there, and how we demonstrate our integrity."