What insurance can learn from other financial services sectors | Insurance Business New Zealand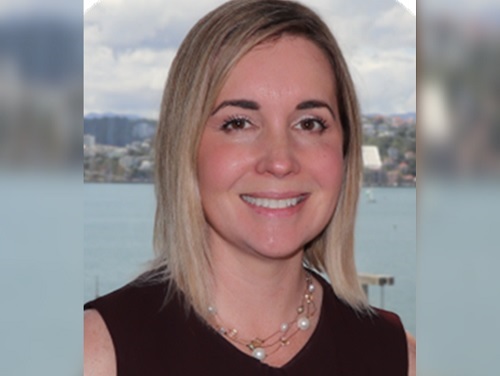 As an industry, insurance often faces the same diversity and inclusion issues as the wider financial services sector – therefore, exchanging ideas across various industries within the 'family' can be a valuable experience.
As the industry gears up for this year's Women in Insurance Summit in Auckland, attendees will hear from a wide array of speakers from across insurance – but also from outside of it, with speakers from the banking, wealth and business sectors all set to bring a fresh perspective to the issue of diversity.
Vanessa Simons (pictured), general counsel at Kiwi Wealth, was exposed to the insurance sector during her time at Kiwibank, but says that the issues of conduct, culture and diversity have generally been similar across banking, wealth and insurance.
"When I was invited to be on the panel, I wasn't sure what I could bring as I'm not technically working in insurance, but the reply I got was very interesting," Simons told Insurance Business. "The organisers thought that my perspective as someone who stepped away from insurance would bring a fresh outlook to the panel, and I found that to be a very fascinating way of thinking about my experiences. In my mind, I'm still very much a part of the financial services industry – and so I agreed to be part of it."
"My background coming into financial services was primarily with the Financial Markets Authority, and insurance is a small part of what is regulated there," Simons explained. "When I moved to Kiwibank, I was also looking after sections of Kiwi Insure and Kiwi Wealth. They are two different organisations with different people, but they each had to deal with similar issues around diversity, culture and conduct."
Simons says that such events are important for the financial services industry as a whole, but that it's also essential to have men attending as well as women. She says the solutions that arise from the issues discussed will inevitably be beneficial to everyone in the workforce, and this will happen much faster if the topic is pushed into the spotlight from every side.
"I think it's very important that men come to these events too!" Simons said
"When it comes to equality, the glass ceiling and progressing your career, it's important that we think of it as an issue for all of society, not just an issue for women. For me, it's vital that our boys, our young men and the men in our offices feel that they can take part in things like work flexibility, and in understanding the unconscious biases that exist in the workplace. If we can encourage the men to participate and see the benefits of a work-life balance to their own career, I think that will really move things forward."
"One other thing I'd like to see more focus on is fintech," Simons added.
"It is a STEM technology field, and there's a lot of talk around how fintech is going to take insurance to the next level. There's an ongoing perception that insurance is not particularly sexy or cool – but fintech is! So I think we need to be encouraging our young women to get into STEM, engineering and coding, and participate in insurance through that."
Simons will be part of a panel focusing on attracting young leaders at this year's Women in Insurance Summit.