What went wrong for fallen AIG CEO Peter Hancock? | Insurance Business New Zealand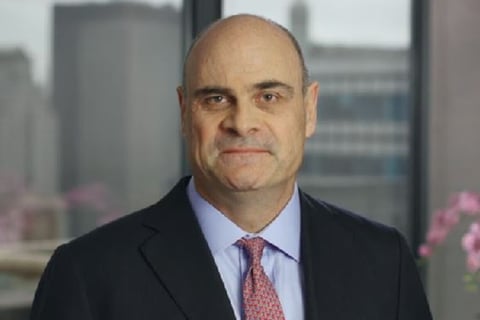 Image: AIG website
When news broke last week that AIG CEO Peter Hancock was to
quit the firm
, it hardly came as a surprise despite the company lavishing praise on its soon-to-depart leader. So having seemingly lost the backing of investors and board members, as well as the faith of many staff, what exactly went wrong for one of the biggest names in the industry?
The blame game
Hancock, who will stay on in his role until a new CEO is named, had a vision for AIG – he wanted to establish it as a tech powerhouse, which many saw as a target that could not be reached.
In addition he was struck by costs that reached levels much higher than expected across a host of different segments – ranging from commercial vehicles with guaranteed payments to accident victims; to environmental liabilities and workers' compensation. Even though many of the policies were written before he arrived, when the company posted a $3.04 billion loss in February it became hard for him to avoid the blame.
Yet despite this, Hancock maintained a positive outlook noting that he "couldn't be prouder" of his team's work in delivering the latest results.
There became a feeling that he was losing trust in the role – backed by analysts at firms such as Evercore Partners and Barclays who both said that the company itself was losing credibility, and this on the back of a downgrade by S&P.
Over a period of just three years, Hancock also replaced his head of investing, chief financial officer and life insurance leader. It was just this week too that one of his first hires, chief information officer Phil Fasano, also announced that he would be
leaving the firm
.
Want the latest insurance industry news first? Sign up for our completely free newsletter service now.
The call for change
Hancock wanted – rightly or wrongly – to change AIG's approach. Back in January last year he proposed a plan to pass on $25 billion to shareholders over a two-year period; sold a broker-dealer network; and exited some overseas operations in Turkey and Japan. He also exited a Lloyd's of London unit, as well as a mortgage guarantor.
The hope was to take AIG forward from the platform famously built by Maurice "Hank" Greenberg – but that was an era in which AIG was considered the largest insurance company in the world following a spate of acquisitions, and one in which it boasted a huge balance sheet and top credit rating.
Following the bailout, however, that position of power was lost. AIG was a weakened giant that saw rivals including
Berkshire Hathaway
and Travelers impressing in its place.
Has he made the future brighter?
Though Hancock may have fallen, there are many who believe he has made the job of the incoming CEO much easier. He took a huge reserve charge during the previous period, which should set AIG for better results next time around.
"So much of what has happened today is very short run," former AIG general counsel Tom Russo told Bloomberg. "I thought it was the wrong way to go because I would have let Peter's strategy play itself out" with Hancock still at the helm.
Indeed late on Thursday, AIG even committed to
sticking to Hancock's turnaround plan
: however, whether the new CEO agrees remains to be seen.
The turning point
Perhaps what we can reflect on the most was his declaration back in November 2015. Hancock had been in his job as CEO for around a year – and informed employees that they could not rely on lifetime jobs. At that point many chose to leave and just a year and a half later, Hancock's own tenure at the firm came to an end.
Related stories:
AIG reveals emerging risks to watch
AIG must defend Bill Cosby, says court