Why branding is important for insurance brokers | Insurance Business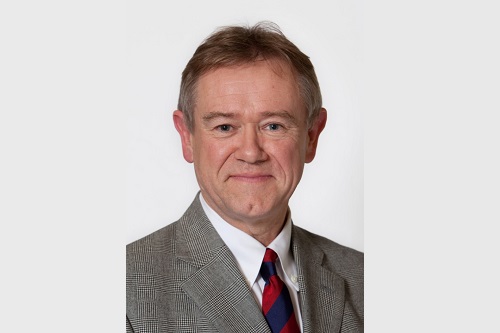 When it comes to knowing the value of something, David Haigh (pictured) is the man to talk to.
The CEO and founder of UK-based Brand Finance, Haigh is an expert on valuing brands, doing everything from ranking Amazon as the top global brand overall to producing the list for the top 100 insurance brands.
Haigh started his career in the finance industry, as a chartered accountant. He eventually worked his way up to being a finance director, but it was when working at an advertising company that he realised he liked the ad side of the business better than playing with numbers.
As such, he switched careers, and then after working with brand valuation something clicked. Haigh set up Brand Finance, and more than two decades later hasn't looked back.
While brand valuation is a topic that is highly respected now, when he started the company people looked on it as something that wasn't based in any kind of science, and it took some convincing to get organisations to understand the worth of it.
"Brand Finance set up 23 years ago. In that time so much has changed in the world of brand valuation," Haigh explained. "When I started way back with Interbrand it was considered to be a bit of a flimsy subject, mumbo jumbo, fairy dust and all that sort of thing.
"But nowadays it's considered to be a fairly mainstream subject, all the big accountancy firms take it seriously, even actuaries take it seriously. Brand valuation is now well established."
How it works, the CEO explained, is that Brand Finance looks at a company or brand not just based on its numbers (although they are important), but also on how people see the company and how it could grow.
"Take Dove for example. It's branded business value is about £5 billion, and then our job is either to evaluate how good branding and marketing will make that grow from £5 billion to let's say £10 billion," he said.
"And then we're doing strategic work to try and help customers understand how to grow their business. That might be improving their brand presentation with their visual identity. It might be improving some aspect of their service, spending more money on marketing. We're always looking at different ways via branding and marketing that they can increase the value of their businesses."
One of the annual reports Brand Finance does is the Top 100 Insurance Companies. Last year Chinese giant Ping An topped the list for the second time, after Allianz had previously been top of the list for 2014, 2015, and 2016.
But branding isn't just important for insurance companies, Haigh says, it's also important for brokers.
"Not only are insurance companies brands, but also the broking companies are brands and so there's a fierce fight between the different broking companies," Haigh said. "Recently there's been a little bit of consolidation. What that says is size and sophistication in the broking market is important."
The CEO says that branding is essential in many ways for insurance companies because it can make a difference to if brokers choose to present them to clients, and choose to work with them.
"Brokers become absolutely instrumental, and it's quite interesting how branding works. Because when the brokers are going to their clients, they are acting as gatekeepers and obviously there are hundreds of options that they can put forward to their risk management clients," he explained.
"So the first obstacle that a lot of insurance companies have to face is to overcome the gatekeeper role of the broker to even get on the list that is presented to the clients.
"We've seen this several times that organisations that might have very good cover and very good policies and so on, but they are unheard of, struggle to get on to the shortlist that is presented to the brokers by their clients. The reason for that is no broker wants to look like an idiot because he's presenting some dodgy brand that no-one has heard of."
This is why some brands spend lots of money on advertising, Haigh said, to try and convince brokers to work with them.
"It's actually quite interesting how branding makes a big difference to get into the shortlist so the broker is prepared to present to the end customer," he said.
"And normally you find that those brokers, you're never being fired for hiring IBM is an old phrase - the same sort of thing is true, you never get fired for putting Aviva or AXA or Allianz on the list of potential insurance providers.
"The trouble that some of the others have is even getting into the consideration. That's why for example QBE spend a lot of money on rugby sponsorship, to increase the knowledge of their brand."
The big question now is who will top the list for the valuable insurance brands 2019?