Why do so many clients go without income protection? | Insurance Business New Zealand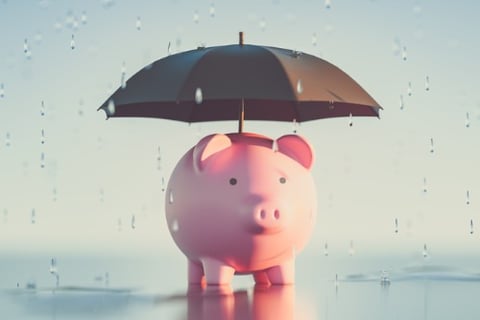 New Zealand's income protection market has been seeing a steady uptick in claims costs, but, according to advisers, many of those who need income protection still don't have it in place – something they say the industry needs to address, especially at a time when redundancies and income losses are increasing.
Insurance People director Katrina Church said that customer understanding of income protection is still fairly poor, which was demonstrated by the queries advisers received over the first April lockdown. She said that for many customers, it simply isn't at the top of their priority list, despite the fact that they may rely entirely on income to meet their financial obligations.
"The reality is that when the client purchases income protection, they have an expectation that it's going to respond when they need it, regardless of what the client obligations around it are," Church said.
Read more: Kiwis view income protection as expensive
"We saw over the first lockdown that there is still a lot of confusion over what income protection does, and people were ringing and emailing constantly to ask how it was going to respond to redundancy, loss of revenue in businesses, etc. So we still have a perception issue there."
"That's something we have yet to overcome, and is one reason why a lot of people still don't purchase the product," she explained.
"With regards to how it actually fits into an insurance plan, the fact is that if you still rely on your income to meet your financial obligations – to pay the bills, the mortgage, to put food on the table – then it is the most important policy to get. However, it's not often top of the list for families or businesses by any stretch."
Church says that often, people may rely on ACC in place of income protection. However, ACC does not pay out for degenerative or long-term diseases such as cancer or Parkinson's, and so if an ACC claim is declined, having income protection will become a customer's most important asset.
"Having that policy gives them a chance to heal, reset and actually protect their assets," Church said.
Read more: Fidelity Life announces income protection improvements
"But if you give a client a menu of insurance policies to look at, they won't always put this one at the top of the list. A client can visualise the need for car insurance, because they know what it's like to have a crash. But they don't often visualise what it's like to have the landscape changed and their income removed, and the greatest opportunity COVID has brought us as an industry is that we have now really seen what that can be like."
"The need for income protection has never changed, and we as an industry certainly have challenges around getting that perception of need to change for Kiwis," she concluded.
"It's so important to the New Zealand landscape that we do everything we can to keep this product sustainable."