Why working in liability never gets boring | Insurance Business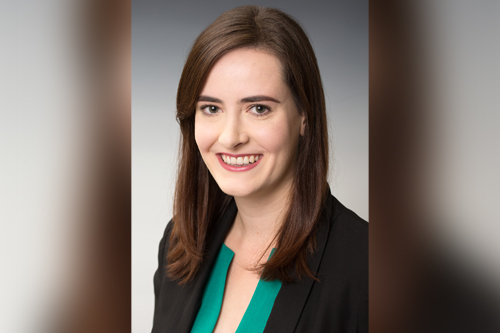 Insurance is a dynamic industry, and arguably one of the most complex areas of insurance is liability – however, this is also why many insurance workers deliberately choose to specialise in it.
Emma Wallace, assistant portfolio manager – liability at Ando Insurance started her career as an underwriter, having worked with QBE and Chubb before joining the newly-formed insurer just months after its launch in 2016. She says that working in liability is a constant challenge of combining a vast range of technical and people skills, but that this also means there is never a dull moment to be had.
"Like most of us, I fell into the industry by chance," Wallace told Insurance Business.
"I was finishing my degree and started working part-time in administration at a small brokerage. Everyone was enjoying their work and it seemed like an industry with a lot of opportunity, so before graduating I found a full-time role as an underwriting assistant. That got me started on this path and now I'm probably in insurance for life!"
"Liability was the area I found most challenging when I first started my insurance career," Wallace explained. "I enjoy that every client and their business is different; I get to see so many different occupations and products that I didn't even know existed. I find products liability particularly interesting – seeing some of the strange and wonderful things that exist and figuring out how they work and what could go wrong. There is so much variety in what we are exposed to, that aspect of it never gets boring."
Wallace's current role combines technical underwriting, portfolio management and people management – a challenging range of skills to pin down, though Wallace says that the combination of technical underwriting and people leadership is what makes the role so dynamic.
"There's always something to keep me on my toes! Ando's rapid growth, from our start-up roots to now being a well-established presence in New Zealand's insurance market, has presented some unique challenges but it has also given me the chance to gain so many skills in a short space of time," she explained.
"I've been at Ando for almost three years, so I've experienced Ando's evolution – it's a once in your career opportunity to be a part of something like this."
"I'm on the career path that I've planned and I hope in 10 years that I'm still continuing to learn and develop," Wallace concluded. "During the next few years I'd love to work overseas and gain liability experience in other markets that are more litigious, and where public liability is completely different due to the personal injury exposure. I'd also like to learn more about treaty reinsurance as that would give me a new perspective."