"With growing risks come more claims and higher premiums" | Insurance Business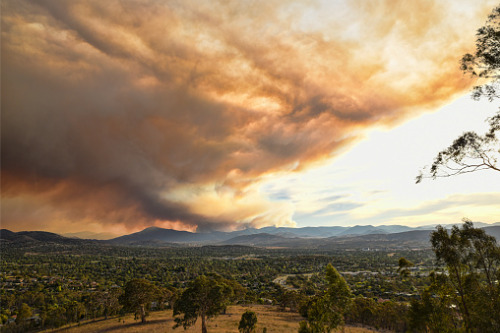 Insurers are used to difficult and changing risks, and managing those risks is key to how they make their money - however, IAG's Bryce Davies says insurers need to have a solid grasp of how the sector's risk appetite affects those who are most vulnerable, particularly as that number will inevitably increase over time.
When it comes to risks associated with climate change, Davies says insurers will inevitably have to withdraw certain benefits and inclusions, and potentially withdraw from insuring some risks altogether. However, he says the sector still has a responsibility to consider how risks can be managed sustainably - and to keep in mind the consequences New Zealanders will face if they are not.
Read more: Whitsundays dread cyclone season as insurance premiums rise
"As insurers, we are effectively a shock absorber that sits between our environment and our economy," Davies commented. "But as our risks change, so will our response."
"We will think carefully about our appetite and how much climate risk we want to take on, what type, and where," he explained.
"But we all know how it works - with growing risks come more claims and higher premiums, higher excesses, and we'll be more selective about what we insure. In time we may remove certain benefits, change the basis on which we insure, exclude certain risks - and for the worst cases, not offer cover at all.
"These are the natural and longstanding insurance responses, and they ensure we can continue supporting the prosperity and wellbeing of our country without endangering our ability to attract capital, secure reinsurance or pay claims."
Davies says that the divide between fully understanding a risk and enabling recovery will continue to be a challenge for insurers, and one that they'll need to navigate with increasing care.
"To insure our customers, we need to understand their risks, but in understanding their risks we may not be able to insure them fully, affordably, or perhaps at all," he said.
Read next: IAG reveals climate change impact
"This is the tension that will increasingly exist between our role as a signaller of risk and an enabler of recovery."
"The greatest challenge will lie not just in the decisions that we will make as insurers, but how we make those decisions and ensure that our response is fair to everyone," he added. "We have to understand our customers, their needs and the challenges they face, and we need to have regard for the consequences that will come about for those who are less able to cope."