"I don't know if there can ever be a substitute for meeting people face to face" – adviser | Insurance Business New Zealand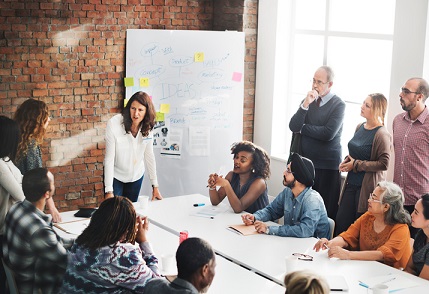 When it comes to working remotely, the insurance sector has embraced the increased flexibility that has come with global lockdowns – however, one adviser says the industry should be careful not to push too far the other way.
Amanda Halfacree, manager for the central region financial and professional risks team at Crombie Lockwood, says that for her, working from home was nothing new – however, running a team 100% remotely has also come with challenges, and, ultimately, nothing beats an in-person conversation with a client.
"I was already used to working from home for a couple of days prior to the lockdowns, so I was all set up for it," Halfacree told Insurance Business.
Read more: Cyber crime skyrockets alongside remote working
"But running a team remotely is pretty difficult, and it requires a lot of additional effort. We also had two people start during lockdown, so onboarding them was quite tricky."
"In terms of clients, it has also been hard – but everybody has been in the same boat, and clients were very understanding in the renewals we did throughout Alert Levels 4 and 3," she explained.
"I don't know if there can ever be a substitute for meeting people face to face, particularly when it comes to complex clients. You can get by with Skype or Zoom, but it can be difficult to get some of the free-flowing conversation that you get face to face – especially when you're talking to new clients.
"You can set an agenda for a Zoom meeting and stick to it, but, sometimes, having a conversation that isn't as structured as that can bring out information that you didn't know before."
Halfacree says that the last few months have been challenging, but that the insurance space has significantly increased its digital and remote working capacity. She says flexible working will almost certainly become the norm, though the industry should also be careful about going too far the other way – especially when it comes to those who are still new to the sector.
Read more: Coronavirus: Vero, Asteron Life equipped to work remotely during lockdown
"It's really good for people to have more balance and be able to work from home, but I personally wouldn't want to do it all the time!" Halfacree said.
"The insurance sector tends to lean towards conservatism and is chained to the idea of people being at their desks 9-5, and I don't think that's really important anymore. But I think there needs to be a balance, especially for those learning in the industry and who haven't been doing this for so long.
"The best way to learn and increase your expertise is to be around people who are talking about insurance. More flexibility is certainly great – but I think something would be lost if it went too far the other way."