'Removal of formality' has been good for staff – CEO | Insurance Business New Zealand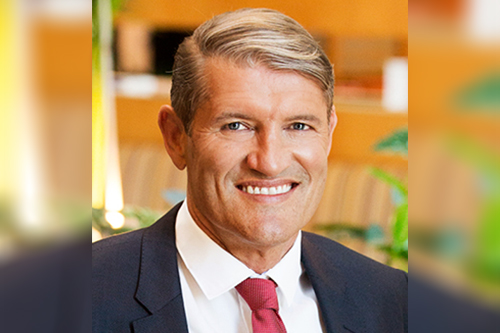 In 2017, the world got a chuckle out of Professor Robert Kelly being interrupted by his kids live on TV – a rare domestic moment in an otherwise professional work environment. Today, however, this happens so often that it is almost part of daily life, and, according to one leader, this 'removal of formality' has actually been hugely beneficial to company staff.
AIA New Zealand CEO Nick Stanhope (pictured) says that over recent months, the AIA team has had to get to grips with communicating in a home setting – but after a period of adjustment, it has actually given way to a more relaxed manner of communication.
Read more: How insurers moved thousands out of the office and into their homes
"There were a lot of decisions that had to be made in a very short period of time, but it was clear that we needed to vacate our offices and comply with requirements," Stanhope told Insurance Business.
"But in the middle of this terrible event, there's a nice silver lining in terms of having the family together, and we've really enjoyed that."
"From a work point of view, we've really stepped up the ante in terms of communication," he explained.
"We'd typically meet once a week for several hours, but over the last five to six weeks, we've been meeting each morning, and we have a structured agenda that we go through.
"The lovely thing about it is that it's brought people into each other's personal lives. Last night I had a board meeting with my cat on the keyboard, and it brings a real personal touch – you have kids running in the background, babies crying during meetings – just a sense of normality. The formality has gone in many ways, and I think communication has improved, and people are far more natural when they're not putting on a suit and going into a formal building."
Read more: How to protect yourself online while working from home
Stanhope says that once it was understood that some concessions would need to be made, productivity has been very high, and people are also willing to be much more flexible with their time.
"People's workdays have often been a blend of work and personal life, and they're happy to extend the workday knowing that they've had time for themselves during the day," he said.
"That's really important - making sure you're happy and doing things for yourself in a situation where you can easily become quite isolated."