Damien Coates on "extraordinarily strong" outlook for DUAL New Zealand | Insurance Business New Zealand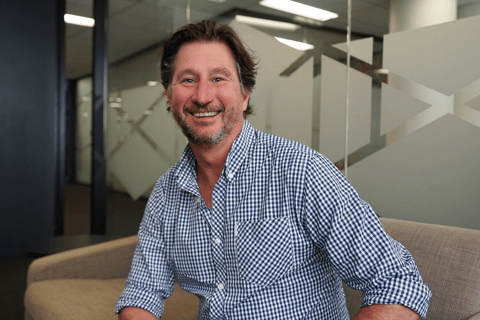 DUAL Asia-Pacific chief executive Damien Coates (pictured) is excited about the new year, and here the CEO shares the big things happening to the company's New Zealand business in 2022.
Last October, DUAL officially took full ownership of International Underwriting Agencies (IUA) after first announcing the acquisition in May 2020. The major transaction propelled DUAL to become New Zealand's largest specialty lines underwriting agency – a distinction set to be more recognisable soon.
"In 2022, I am most excited about our team in Auckland being co-located," Coates told Insurance Business. "The successful integration of our team since we purchased IUA just over 18 months ago has made me exceptionally proud, and this year I cannot wait to see our people all together in the same office in High Street."
In New Zealand, DUAL has offices in Auckland, Christchurch, and Wellington. In charge of the group's NZ operations is Paula Harris, who recently moved up as DUAL's general manager in the country. Harris was previously in charge of financial lines and casualty.
Coates went on to state: "Hopefully 2022 also provides the opportunity for our underwriters to get back out in the market seeing brokers face to face after the lockdowns. The technology of Zoom and Teams has been tremendously effective in maintaining connections with our brokers, but there is nothing quite the same as catching up face to face.
"I'm also very intrigued to see how many air miles our GM, Paula, can accumulate with all the travel she will be doing now that she is living in Wellington with a focus on growing the lower North Island and South Island."
Read more: DUAL moves to become NZ's biggest specialty lines underwriting agency
Integrating IUA into DUAL spans not only the upcoming co-location but also the successful rebranding of the acquired business, the products of which are being merged with those of DUAL's. As previously announced, IUA's Mike and Debbie Street are providing strategic support throughout the combination process.
"The outlook for DUAL New Zealand in 2022 is extraordinarily strong and particularly exciting as we continue to finalise the integration of our combined first- and third-party offerings for brokers and their clients," asserted Coates.
"We want to continue providing our key partner brokers with excellent tailored solutions across our property and liability lines. Our emphasis is to provide excellent service to brokers across a wide product offering and enhancing a broker's experience with us through the ease of transaction provided by the WebRater for SME business."
WebRater is DUAL's round-the-clock online trading platform that allows brokers to obtain quotes and bind policies across multiple products in minutes. It was rolled out in the NZ market in 2019.
While the prospects are rosy, though, the next 12 months won't be complete without a set of challenges. The toughest of these are likely to surround the area of cyber coverage.
Read more: DUAL New Zealand talks broker and branding strategy
Coates told Insurance Business: "The biggest challenges currently being faced in the local New Zealand market are the potential impacts from COVID and the complexities of the cyber insurance market. Specific to COVID, the direct and indirect impacts of the long lockdowns experienced during 2021 may yet be fully realised.
"There is standard correlation between economic downturns and the frequency of liability claims – so, while an incredible job has been done to successfully avoid a second pandemic recession, we still expect to see a rise in liability claims. The industries most greatly affected were those who weren't in a position to work remotely, such as hospitality, manufacturing, and construction. We also anticipate an increase in property claims which will be generated as a result of the inactivity during lockdowns."
"Cyber insurance is definitely the most challenging line of business for us at the moment," continued the Asia-Pacific boss. "The claims experience across many different coverage sections will continue to necessitate the incremental rates and coverage changes being seen across the market at present."
According to Coates, they are seeing claims from across a vast array of exposures – from business email compromise and data restoration costs from hacker damage, to extortion through ransomware or social engineering, as well as standard business interruption-type claims. The CEO said the rate and coverage changes will be consistently needed to ensure cyber's long-term sustainability.
Aside from cyber, DUAL's expertise in New Zealand also includes property, liability, motor, and specialty insurance. The business is part of the wider Howden Group Holdings, which is headquartered in the UK.