Tower pilots cyclone response product in Fiji | Insurance Business New Zealand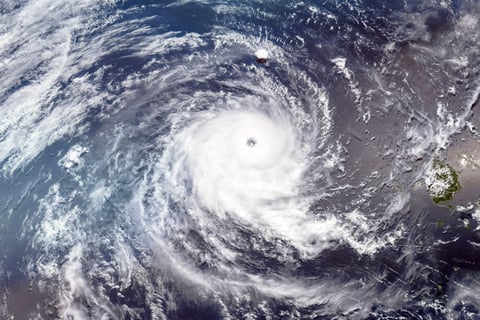 Tower has launched a pilot run of its Cyclone Response Cover product in two villages Fiji ahead of the 2022-2023 cyclone season.
The cover will be trialled in Ketei Village on Totoya Island and Kavala Village in Kadavu. It is a parametric insurance product that provides a rapid cash pay-out when a customer is affected by a high-wind-speed cyclone event, regardless of damage and without the need for an insurance assessor's signoff.
Tower's head of Pacific digital distribution, Veilawa Rereiwasaliwa said the Cyclone Response Cover will benefit the people of Fiji, especially as the impacts of climate change increase over time.
"Fiji is rated as a high-risk area for exposure to natural disasters and is number 15 on the Natural Hazards list in the 2017 World Risk Index report, but less than 10% of families have insurance," Rereiwasaliwa said. "It's important for us to provide the best possible support to the communities we serve. Cyclone Response Cover gives Fijians an affordable insurance option, as well as peace of mind."
Under the pilot programme, Tower customers can choose from three product options, ranging from $1,000 to $3,000, based on the amount of cover they feel they need to fast-track their recovery after a cyclone event.
"You are guaranteed to be paid out if a cyclone meets certain criteria in your area, no questions asked, and no insurance assessment needed. We aim to process payments within seven days," Rereiwasaliwa said.
Tower's Cyclone Response Pilot has launched in collaboration with the United Nations Capital Development Fund (UNCDF), which aims to protect Pacific communities.
"UNCDF, through its flagship Pacific Insurance and Climate Adaptation Programme, is extremely happy to partner with Tower Insurance and provide support in rolling out parametric microinsurance products in Fiji," said Krishnan Narasimhan. UNCDF programme manager for the UN's Pacific Insurance and Climate Adaptation Programme. "This partnership is firmly grounded on a common objective of improving the financial resilience and preparedness of Pacific islanders against the impacts of climate change and natural hazards. After an initial pilot and testing in Fiji, the plan is to expand to Tonga, Vanuatu and other Pacific countries."
Fiji is heavily exposed to weather events, including cyclones. Due to lack of insurance, many residents are forced to rely on their savings, borrow money or seek cash elsewhere to meet their needs during a cyclone crisis.
In 2020, Tropical Cyclone Yasa caused approximately F$500 million ($378.5 million) in damage, impacting 97,000 people. In 2016, Tropical Cyclone Winston caused more than F$2 billion in damage, impacting 350,000 people.