Building trust in advice in a digital world | Insurance Business New Zealand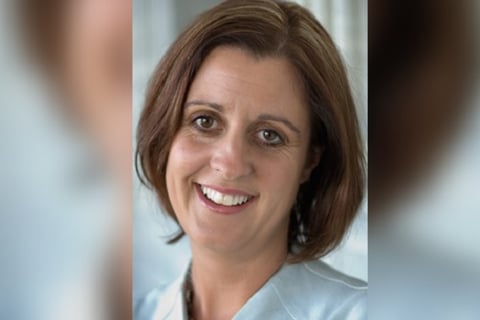 Trust – it's the core of quality financial advice. And as I have noted numerous times in this column, trust wouldn't be possible without the efforts and care that New Zealand advisers put in their work every day. It's their ability to listen, understand, and translate financial goals into actionable steps, that helps advisers deliver fair client outcomes.
With all this in mind, and another intense year ahead, I've been reflecting on the role of the advice sector in helping Kiwis feel more secure and prepared for the future, especially in times of unprecedented digital transformation. Seeking inspiration, I stumbled across some interesting reads from overseas – good food for thought about technology and its impact on client experience. Here are some key takeaways I'd like to share with you.
Digital transformation is accelerating
'Metaverse' seems to be the buzzword of the moment, and we can only imagine what this will mean in a few years for the insurance industry.
Of course, far be it from me to explain what the 'metaverse' is, but, as I read somewhere, it could be described as a digital extension of our physical lives, through a combination of virtual and augmented reality. Just a few years ago, a similar technology existed only in sci-fi books and movies – which goes to show how quickly technology is transforming our world.
While it might be too early for client meetings in VR, other technologies like artificial intelligence and the 'cloud' are well and truly here. And as Deloitte's 2022 Insurance Industry Outlook points out, many insurers globally are making significant investments in new tech, while also trying to overcome challenges in cyber-security and privacy.
The urge to accelerate digital transformation is largely driven by customer expectations. According to another recent global report (2021 Deloitte Global Insurance M&A Outlook), 79% of insurance executives surveyed believe the pandemic revealed shortcomings in their company's digital capabilities. As a result, 95% of respondents in the same survey said they are looking at speeding up digital transformation to maintain resilience.
It may just be the beginning, but the direction is set. So, does that mean that personal engagement is poised to disappear? According to experts, not at all.
The value of human connection
One of the main hurdles to developing AI is the complexity of human interaction. True empathy is difficult to reproduce in a lab, and one study from the Max Planck Institute for Human and Cognitive Brain Sciences suggested a possible reason. Essentially, while intelligence is a combination of skills and information that can be learned, empathy develops through life experiences and genetic predisposition.
I find this quite interesting – and in a way, relieving. Advisers understand how complicated life insurance can be, but also how multi-faceted and nuanced people's circumstances are. Through a combination of empathy and market knowledge, they bring tangible value into their relationships with clients. And while it's true that consumers are increasingly shifting towards greater digitisation, Deloitte points out that the adviser-client interaction should remain central.
Not only can digital and human co-exist, but they can empower each other.
Enhanced client experience
For many commentators, 2022 will be the year that tech plays a key role in how advisers support client outcomes – as an ally, rather than a competitor. And I think we're already seeing this happening.
Online meetings have been helping advisers remain in touch with their clients, whenever face-to-face interactions were not possible or encouraged. Emails have proven a more cost-effective way to stay top-of-mind and share valuable information – whether that's the latest insurer update or tips for a more secure financial future. And all in all, technology has been helping advisers provide even more timely and personalised advice, thanks to the power of data.
What we're seeing here in New Zealand is part of a worldwide trend towards digital communication in financial services, insurance, and healthcare. Earlier this year, a report by global tech company Smart Communications confirmed that consumers increasingly rely on and trust technology as a way to find and use services. But the report also highlighted that one size doesn't fit all – some consumers may prefer emails (80%), while others may be comfortable with text messages (50%), or even phone calls. By knowing clients on an individual level and communicating on their terms, according to their preferences, businesses can use technology to deepen relationships and drive loyalty.
The bottom line is, technology continues to evolve and amaze, but it's not pushing human advice out of the door. It's providing advisers with an array of tools to create more holistic, client-centric experiences.
I'm sure we'll see more and more of this in the coming years. Until then, there's a lot to be excited about.
Here to help
At Financial Advice NZ, we're here to provide financial advisers with the tools they need to do their job at the highest level possible and build a better financial future for New Zealand. Visit financialadvice.nz to learn more about our adviser support and resources.