Challenges and opportunities in the 'year of the vaccine' | Insurance Business New Zealand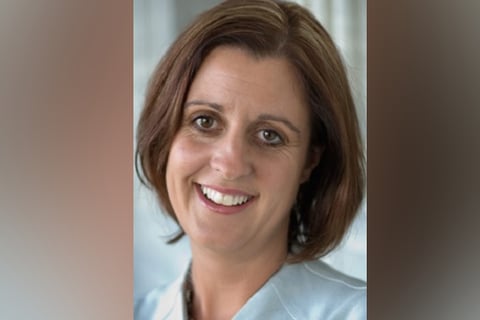 What will 2021 be like? That's the question that's on everyone's mind lately, as we look to the near future with a combination of hope, uncertainty and determination.
Crystal balls have been quite foggy in recent months, starting with how New Zealand's property market was expected to perform post-lockdown. But as UK magazine The Economist recently highlighted in its series "The World in 2021", there seems to be unanimity in the belief that this year will be a 'slow walk to normalcy'.
'How slow' and 'what kind of normalcy' depends on a number of factors, including how quickly vaccines will be administered around the world. No doubt, 2021 will see us all keeping a close eye on issues, initiatives and progress at both a global and local level. Here are just few of the key issues that have been occupying my thoughts of late…
Rollout of the COVID-19 vaccines
As we all know, at the moment, New Zealand enjoys a freedom that very few other countries – if any at all – enjoy. Within our closed borders, Kiwis can attend sports events, gather in restaurants and cafés, and go on about their lives without severe restrictions.
We've earned this privilege, and while it has certainly come at a cost, it has also allowed our communities – businesses and citizens alike – to approach their future with a more positive outlook.
Of course while we are, in New Zealand, living in a (mostly) COVID-free environment, as we are reminded by Health officials, it remains a fragile state of affairs; what's more, we are, of course, part of a world that is still fighting an incredibly tough battle.
I recently heard someone saying that this global crisis is a clear-cut case of "No-one is safe until everyone is safe." And for everyone to be 'safe', the success of the vaccine roll-out is key. This, of course, will have a flow-on effect on border restrictions and sectors like tourism, immigration, and trade. But over and beyond that, I believe it will also have a positive impact on our collective peace of mind and wellbeing.
While we can't paint a picture of our post-COVID 'new normal' yet, once the worst of the crisis will be behind us, I think more and more Kiwis will approach their financial goals with fresh enthusiasm and some key insights learned along the way. And when that happens advisers will be there, just like they are now.
Returning Kiwis
Beyond the raw numbers, little is known about how many Kiwis are planning to return in the coming months, and how long they will be staying for.
With limited entry to the country, it's too early to tell if New Zealand is set for a 'big wave', or rather a ripple, of returning expats. On this point, economists don't all agree. Some think the flood has already ended; others expect the impact on the economy (including the property market) to be counterbalanced by the temporary halt of new immigration.
Only time will tell. What we can assume, based on anecdotes and recent surveys, is that the pandemic has unexpectedly prompted many New Zealanders living overseas to consider returning home.
And what will this mean and feel like for our fellow Kiwis who have spent years far from our shores, to re-start their life here? What set of hopes, aspirations and concerns will they bring with them?
I believe financial advisers are in a prime position to be part of a larger 'support system', helping Kiwis ease back into the community and make the most of the opportunities that our country has to offer.
Global warming
Not necessarily one for 2021, but I'm sure the debate around global warming and property insurance will remain at the forefront for many months to come.
In December 2020, a NZ report published through the Government-funded Deep South Challenge sent a stark warning, revealing that thousands of our coastal homes could face soaring insurance premiums (or even have some cover pulled altogether) within the next 15 years. Interestingly, the study also suggested that even small increases in sea level would likely lead to a partial retreat by insurers. And of course, without property insurance, no lender will provide a mortgage for those properties.
How can advisers best communicate this and help New Zealanders make an informed decision about their long-term future?
LVR rules
In the past year, despite the obvious challenges, the housing market has proven more than resilient – so far, it's been seemingly 'indestructible'. But as anyone knows, there are still many conflicting factors at play, including the imminent return of LVR restrictions in March.
Will LVRs have an impact on prices in 2021? What else can be done in that space to increase housing affordability and help more Kiwis into the property market?
Many experts and officials are trying to answer these key questions, at this very moment. But in the meantime, I think it's important that prospective buyers out there (some of whom may be considering giving up on home ownership) hear from a friendly voice. One that, instead of constantly telling them how difficult it is to save a deposit, encourages them to start taking steps towards achieving it.
That's one of the areas where advisers can make a difference, here and now – by being a calm voice of knowledge and expertise, the sense-makers in a complex world. Financial Advice NZ is here to make that voice heard..