Climate change and insurance - an inflexion point | Insurance Business New Zealand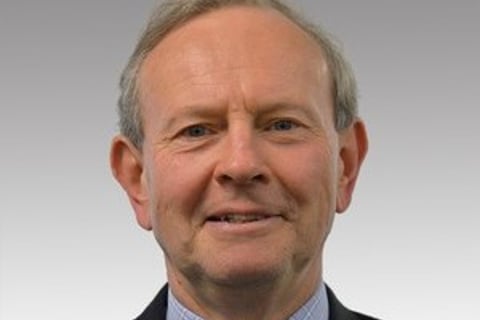 Tim Grafton, chief executive of the Insurance Council of New Zealand, delivers his second monthly column for Insurance Business.
2017 was the most expensive year for insured losses from extreme weather events, with $243 million in losses incurred by members of the Insurance Council of New Zealand. Of course, that's less than half the story. By some accounts uninsured losses may be two and a half times that.

This year has begun in much the same vein with three large storms. The first flooded the Thames district just after New Year, then ex-Cyclone Fehi hit the West Coast and Dunedin in early February, and by the end of that month ex-Cyclone Gita had hit Taranaki and the Upper South Island.

Communities, councils and climate change experts are increasingly asking ICNZ to engage with them about future insurability. Their fear is that no insurance means no bank support, which in turn means loss of property value, potential depopulation and loss of community.

The new government has signalled this as a priority, with the Prime Minister even saying that climate change is "her generation's nuclear free moment". Over the next few months, we will see the release of recommendations to Government on adaptation options (how to reduce risk), the Productivity Commission's report on transitioning to a low carbon economy, decisions on a Climate Change Commission and the introduction of a Zero Carbon Act.

These changes signal that New Zealand is fast approaching an inflexion point. One in which insurers will be asked to join with others to provide solutions to the significant problems that exist.

Late last year, the Ministry for the Environment released guidelines for local councils on how to understand sea-level risks and go about responding to the implications. Sea-level rise in and of itself is not an insurable event – there is nothing unexpected, sudden or accidental about this; rather, it is slow-moving and inevitable.

However, the fact that about $20 billion of property lies within 1.5m of today's mean high tide is cause enough to think. Sea-level rise compounds extreme weather events which will become more frequent and severe with climate change. The poor state of storm-water drains, installed decades ago to meet what were then one in 10-year flood events, hint at the scale of resilience that may be demanded.

A 30cm sea-level rise, a moderate forecast, turns today's 1:100-year events in cities like Wellington and Christchurch into two-yearly events by 2065. A 40cm rise makes them occur several times a year.

In Westport, the council is looking to relocate about 40 properties following ex-Cyclone Fehi. In Matata, in the Bay of Plenty, residents are getting the same message. In Kaiāua, which was hit by the early January floods, about 30 properties are located below sea-level. Should they remain, then owners will need to foot the bill to raise their floor-levels. In South Dunedin, the challenge is much steeper with over 3,000 homes just 50cm above sea-level.

Public expectations of insurance are generally not well understood. Traditionally, we have looked at historical losses, both their frequency and severity, to inform appetite for risk and how to price it, but the climate change debate is all about the future and that of our customers.

We have correctly argued that adaptation measures are essential to reduce risk and enable insurance to remain both affordable and accessible. The expectations from central- and local government through to our customers will be far more engagement than that.

Insurers are regarded as knowing more about risk management than anyone else and understand the financing of it. We therefore need to be looking at tangible ways in which we are helping to provide solutions. We can expect to be asked whether we are being as innovative as we can be with our products. Our customers may want us to take the long view about the insurability of their properties and advise them appropriately. And decision-makers may call on us to advise about the kinds of financial instruments they need to manage long-term adaptation.

To avoid reputational damage, we need to be ready with the answers. If we are, we can only enhance trust and confidence in our sector.