Conduct and culture – Steering the ship together | Insurance Business New Zealand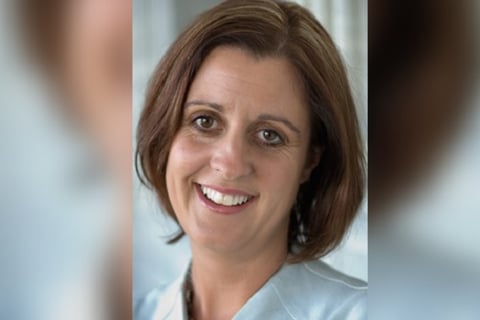 Good conduct and culture has been on the regulator's radar for a significant period of time, with the Financial Markets Authority (FMA) defining what good conduct looks like.
In one of our latest 'Bring in the Experts' webinars, FMA's head of financial advice Michael Hewes, alongside senior adviser and supervision Pauline Pura, spoke to attendees about their recent Fire and General Insurers update. This provided an opportunity to expand on the wider concept of conduct and culture in financial services (including financial advisers), and how it helps deliver positive client outcomes across the board.
If you haven't already, I welcome you to watch this insightful session at financialadvice.nz/bring-in-the-experts-webinar-series/. And in the meantime, read on for some key takeaways.
Reinforcing the interconnected relationship between provider, adviser and client
By and large, conduct and culture are the driving force of the interconnected relationship among financial service providers, intermediaries (the adviser), and the client.
As Michael Hewes pointed out, a sustained focus on good conduct and culture is not just a compliance exercise. For the sector as a whole, it's about building consumer trust and confidence by exceeding expectations. And for individual adviser businesses, it's an opportunity to reflect and evaluate how the advice is provided, set standards, and solidify the existing commitment to the client.
Ultimately, it's about good client outcomes. But what does 'good' actually look like? As it turns out, the regulator has been pondering the same question, and it's likely that it will progressively drift away from the concept of 'good' (which is subjective and difficult to define) and move towards the notion of 'fair client outcomes' instead. Just as achieving good conduct and culture is an ongoing journey, I thought this was an interesting insight into the ongoing work of learning and evolving that the regulator is doing in this space.
Creating consumer-centric solutions
Another key angle that belongs to the wider 'conduct and culture' topic, is the need to create consumer-centric financial solutions: it's an area in which the FMA is encouraging insurers to undertake product reviews, to ensure they provide as much value as possible to consumers.
For example, we know insurance solutions tend to be complicated, with several moving parts and intricacies, and this complexity has long been recognised as a barrier to advice. For our part, the need to simplify policy wording is also something that Financial Advice NZ has advocated for.
Putting clients' best interests front and centre requires a concerted effort by providers and intermediaries alike, and stems from a deep understanding of the product (what it helps solve, how it's structured) and who that's suitable for (the client).
On one side, insurance providers can make all the difference by designing client-centric, consumer-friendly solutions. On the other, financial advisers will continue to be the experts on the ground, tasked with connecting available solutions with clients' needs, identifying vulnerabilities, and ensuring that vulnerability doesn't hinder clients' access to quality protection tools.
The debate will continue on where the line for appropriate communications lies between the product provider, the financial adviser who provides professional advice and the client.
Helping clients understand advice
As Michael Hewes acknowledged during our session, where comprehensive needs analysis is undertaken by intermediaries, such as advisers, the client outcomes achieved may be far better than when insurance is bought directly, without obtaining expert advice. This is what commission is ultimately about: it needs to reward a positive outcome, rather than the 'sale' of a product.
Promoting and helping the client understand the added value that quality advice offers, the difference it can make to their financial life, is crucial. Of course, building consumer trust is a significant part of what Financial Advice NZ and our members do every day. But if we want to move away, once and for all, from the concept of 'brokerage' and towards the notion of 'quality advice', it's vital that we all continue to do our part.
And on this note, every little bit counts. We already know that the key objective of the new disclosure regulation is to help consumers make an informed decision whether to seek and follow financial advice, and find a financial advice provider that meets their needs. Again, the duty of compliance is not just a compliance exercise: by ensuring more transparency over commissions, conflicts of interest, and complaints processes, it helps to highlight the value of advice.
Now, a quick reminder about websites from the FMA: Hewes encouraged all advisers who haven't updated their websites (e.g., removing the old AFA/RFA designations, and ensuring that the disclosure information is easy to find) to do so as soon as possible, before the FMA sends a formal request.
We're here to help
At Financial Advice NZ, your professional body, we strive to help New Zealanders, and New Zealand as a whole, be financially better off. By promoting the value of quality financial advice with the public, and helping advisers do what they do best, we're committed to invigorating pride and trust in the profession.
What's more, just like the regulator, we believe clients enjoy better outcomes when providers and advisers work together. We'll continue our advocacy and education efforts to expand access to quality advice at all levels.
For more information about our activities, we welcome you to visit financialadvice.nz and get in touch with the team.